---

Vol 10 No 1, January 1998, Copyright © 1998 by The Crystal Club, Columbus, OH, Sarah, Editor in Chief

---
Our Angels
These people have been so thoughtful as to assist us in our outreach efforts, contributing money to offset some of our expenses within the last year. We are very grateful for their consideration and honor them here:
Meral Crane (11/97), Michelle deLingua (5/97), Ari (4/97), Janet Marie and her wife Margaret (4/97).
---
CONTENTS
Let Freedom Ring! , by Sarah, Editor in Chief
I have a Dream , by Rev. Dr. Martin Luther King, Jr.
The African American Struggle, Revisited , by Sarah
On Toilets: Towards Putting a Lid on the Issue , by Sarah
How to Volunteer (without really trying) , by Kelly Davidson
Annise Parker Wins Runoff, Makes History!!! , by Vanessa Edwards-Foster
It's Time, Ohio! Now Recruiting Members , by Sarah
AEGIS and ITA Initiate Merger Negotiations ,by AEGIS & ITA
News From It's Time, Ohio! , by Sarah
Lucent Technologies Protects Transgendered Employees , by Mary Ann Harris
A Gay and Lesbian Community to be Proud of , by Stuart Tart
Oregon Braces for Ballot Battle , by Rhonda Smith
Crossing Borders , (announcement)
Public Rest Room Protocol (or "What Miss Manners Never Told You") , by Bill Schmalfeldt

OTHER LINKS:

View Sarah's Pink List.
View Sarah's Shopping Basket.
View the archives of Sarah's Quick Tips.
Current Announcements (updated monthly)
General Information (updated as required)
Meet some of our members!
Visit The Crystal Club homepage
Return to the Crystal Chronicle homepage

Find Articles indexed by newsletter
Find Articles indexed by subject
Find Articles indexed alphabetically
Links to other newsletters, support groups, and organizations


Do you have any questions or comments? Would you like to submit an announcement or article for publication? Please email me.

Let Freedom Ring
by Sarah, Editor in Chief
This was shaping up to be a rather slow month for the Crystal Chronicle when that age-old issue of public toilets crossed my desk again. I was quickly pulled into a behind-the-scenes battle between my sisters over this issue -- about who should have the right to use which toilet and why -- about who is and is not a woman -- about a person's fundamental right to live a peaceful existence in whatever manner that person feels is appropriate. When I saw the battle lines being drawn again, I rolled my eyes in disbelief. When I became a human rope in a hostile tug-of-war, I sobbed in agony. But when I realized my sisters were falling apart over this issue, I woke up.
One of my friends used an analogy that drives to the core of these issues. She protested bitterly that she is a "gender nigger." She recounted how she had spent her life fighting similar battles, including those for the civil rights of African Americans during the 1960's, and that she is witnessing the same drama again, only with a different cast of characters. The so-called "nigger" of the 1960's was the same as the "he/she pervert" of the 1990's, both societal refuse in the eyes of the public at large. Fortunately the African American community is no longer oppressed to the extent it was, and its people have risen far above "refuse" status. We of the transgender community have taken their place. As regards the usage of public restrooms, it is no longer an issue whether Black people can use the same toilets as White people, but it is an issue as to whether transgendered people can use the same toilet as those who are not transgendered. Of course while there were "colored" restrooms in 1963, there are no "queer" restrooms today. In fact in many places it is illegal for a transgendered person to use a public toilet of any kind.
I had become so fixated on the problems immediately at hand that I failed to recognize the irony of the situation. As I sit at my computer, watching the snowfall outside my window, I can only reflect on the wisdom of one of the greatest men to walk American soil, a hero of mine, the Rev. Dr. Martin Luther King, Jr., whose birthday we just observed and whose Nonviolent Revolution we shall celebrate Monday.
The timing could not be more appropriate. When this most recent upwelling of ill sentiment crossed my desk, I was prepared to entitle this edition, "The Toilet Edition" in disgust, and I even considered renaming the newsletter The Toilet Times for one month. I had already downloaded many toilet theme items from the Web to throw into the edition, when I received the "wakeup" call from my friend. It suddenly became very clear that this issue is not about toilets. It is about human rights. It is about personal dignity. It is about freedom itself.
After recovering from that insightful blow, I again turned to the Web in search of the Immortal Words of Dr. King. As I read his "I Have a Dream" speech, I shook my head and cried. We of the gender-variant community are the outcasts of today, and Dr. King showed us the path to freedom. We shall overcome! We shall one day be free! But sowing the seeds of freedom starts here, now, with us. We must sow these seeds on outcast soil and water them with outcast love. Only then can they grow beautiful, tall, and proud. Only then can they spread outward and grace the landscape of the gender bigot, choking out his bitter grapes of wrath. Only then shall we truly be free!
How do we earn freedom among ourselves? How do we establish basic human rights on outcast soil? How do we secure our dignity as peoples of an oppressed community? First, we learn about one another. We tell our sisters and brothers our issues and concerns and trust that they will listen. We listen to their issues and concerns and seek to understand. We do not debate those personal truths but rather trust in their sincerity. Then we accept and defend them as we would our own.
The process starts here and now. This edition of the Crystal Chronicle is the first hopefully in a series of heart-to-heart discussions between the peoples of our outcast community. First, let us make peace among ourselves and earn from each other our basic freedoms and dignity on outcast soil. Then when we stand united with a common purpose -- only then -- let us venture forth beyond outcast soil to secure the freedoms that are our birth right on all the soils of the Earth.

I have a Dream
by Rev. Dr. Martin Luther King, Jr.
[Editor's note: I was but a toddler when Dr. King stood before the Lincoln Memorial in Washington, DC and moved an entire nation with his "I Have a Dream" speech. After President Lincoln freed the slaves, assuring them nominal protection under the law, Dr. King and others eventually led the African Americans to become full partners in our society. We, the new outcasts of the late 20th century, can learn much from our oppressed predecessors, and Dr. King's inspirational speech should be required reading for all those who yearn to breathe free. Thanks to Gerald Murphy and the National Public Telecomputing Network for this transcript.]
I am happy to join with you today in what will go down in history as the greatest demonstration for freedom in the history of our nation.
Five score years ago, a great American, in whose symbolic shadow we stand today, signed the Emancipation Proclamation. This momentous decree came as a great beacon of hope to millions of slaves, who had been seared in the flames of withering injustice. It came as a joyous daybreak to end the long night of their captivity. But one hundred years later, the colored America is still not free. One hundred years later, the life of the colored American is still sadly crippled by the manacle of segregation and the chains of discrimination.
One hundred years later, the colored American lives on a lonely island of poverty in the midst of a vast ocean of material prosperity. One hundred years later, the colored American is still languishing in the corners of American society and finds himself an exile in his own land So we have come here today to dramatize a shameful condition.
In a sense we have come to our Nation's Capital to cash a check. When the architects of our great republic wrote the magnificent words of the Constitution and the Declaration of Independence, they were signing a promissory note to which every American was to fall heir. This note was a promise that all men, yes, black men as well as white men, would be guaranteed to the inalienable rights of life liberty and the pursuit of happiness.
It is obvious today that America has defaulted on this promissory note insofar as her citizens of color are concerned. Instead of honoring this sacred obligation, America has given its colored people a bad check, a check that has come back marked "insufficient funds."
But we refuse to believe that the bank of justice is bankrupt. We refuse to believe that there are insufficient funds in the great vaults of opportunity of this nation. So we have come to cash this check, a check that will give us upon demand the riches of freedom and security of justice.
We have also come to his hallowed spot to remind America of the fierce urgency of Now. This is not time to engage in the luxury of cooling off or to take the tranquilizing drug of gradualism.
Now is the time to make real the promise of democracy.
Now it the time to rise from the dark and desolate valley of segregation to the sunlit path of racial justice.
Now it the time to lift our nation from the quicksands of racial injustice to the solid rock of brotherhood.
Now is the time to make justice a reality to all of God's children.
It would be fatal for the nation to overlook the urgency of the moment and to underestimate the determination of it's colored citizens. This sweltering summer of the colored people's legitimate discontent will not pass until there is an invigorating autumn of freedom and equality. Nineteen sixty-three is not an end but a beginning. Those who hope that the colored Americans needed to blow off steam and will now be content will have a rude awakening if the nation returns to business as usual.
There will be neither rest nor tranquillity in America until the colored citizen is granted his citizenship rights. The whirlwinds of revolt will continue to shake the foundations of our nation until the bright day of justice emerges.
We can never be satisfied as long as our bodies, heavy with the fatigue of travel, cannot gain lodging in the motels of the highways and the hotels of the cities.
We cannot be satisfied as long as the colored person's basic mobility is from a smaller ghetto to a larger one.
We can never be satisfied as long as our children are stripped of their selfhood and robbed of their dignity by signs stating "for white only."
We cannot be satisfied as long as a colored person in Mississippi cannot vote and a colored person in New York believes he has nothing for which to vote.
No, no we are not satisfied and we will not be satisfied until justice rolls down like waters and righteousness like a mighty stream.
I am not unmindful that some of you have come here out of your trials and tribulations. Some of you have come from areas where your quest for freedom left you battered by storms of persecutions and staggered by the winds of police brutality.
You have been the veterans of creative suffering. Continue to work with the faith that unearned suffering is redemptive.
Go back to Mississippi, go back to Alabama, go back to South Carolina go back to Georgia, go back to Louisiana, go back to the slums and ghettos of our modern cities, knowing that somehow this situation can and will be changed.
Let us not wallow in the valley of dispair. I say to you, my friends, we have the difficulties of today and tomorrow.
I still have a dream. It is a dream deeply rooted in the American dream.
I have a dream that one day this nation will rise up and live out the true meaning of its creed. We hold these truths to be self-evident that all men are created equal.
I have a dream that one day out in the red hills of Georgia the sons of former slaves and the sons of former slave owners will be able to sit down together at the table of brotherhood.
I have a dream that one day even the state of Mississippi, a state sweltering with the heat of oppression, will be transformed into an oasis of freedom and justice.
I have a dream that my four little children will one day live in a nation where they will not be judged by the color of their skin but by their character.
I have a dream today.
I have a dream that one day down in Alabama, with its vicious racists, with its governor having his lips dripping with the words of interposition and nullification; that one day right down in Alabama little black boys and black girls will be able to join hands with little white boys and white girls as sisters and brothers.
I have a dream today.
I have a dream that one day every valley shall be engulfed, every hill shall be exalted and every mountain shall be made low, the rough places will be made plains and the crooked places will be made straight and the glory of the Lord shall be revealed and all flesh shall see it together.
This is our hope. This is the faith that I will go back to the South with. With this faith we will be able to hew out of the mountain of despair a stone of hope.
With this faith we will be able to transform the jangling discords of our nation into a beautiful symphony of brotherhood.
With this faith we will be able to work together, to pray together, to struggle together, to go to jail together, to climb up for freedom together, knowing that we will be free one day.
This will be the day when all of God's children will be able to sing with new meaning "My country 'tis of thee, sweet land of liberty, of thee I sing. Land where my father's died, land of the Pilgrim's pride, from every mountainside, let freedom ring!"
And if America is to be a great nation, this must become true. So let freedom ring from the hilltops of New Hampshire. Let freedom ring from the mighty mountains of New York.
Let freedom ring from the heightening Alleghenies of Pennsylvania.
Let freedom ring from the snow-capped Rockies of Colorado.
Let freedom ring from the curvaceous slopes of California.
But not only that, let freedom, ring from Stone Mountain of Georgia.
Let freedom ring from every hill and molehill of Mississippi and every mountainside.
When we let freedom ring, when we let it ring from every tenement and every hamlet, from every state and every city, we will be able to speed up that day when all of God's children, black men and white men, Jews and Gentiles, Protestants and Catholics, will be able to join hands and sing in the words of the old spiritual, "Free at last, free at last. Thank God Almighty, we are free at last."

The African American Struggle, Revisited
by Sarah
It is said that those who forget history are doomed to repeat it. Perhaps in some cases those who forget history are doomed not to repeat it. Once, perhaps twice, in a century a people will rise up against a formidable foe, soaring high above them, winning their war not with brutality or superior weaponry, but with truth and righteousness. Such was the case for the Indian peoples under the leadership of Mahatma Ghandi, and such was also the case for African Americans under the leadership of the Rev. Dr. Martin Luther King, Jr. It is human nature to fight battles with stones and guns; few people think to fight their battles with words and ideas. Ghandi and King did, and they won. We have much to learn from them if we only pause to remember their history.
Is it reasonable to compare ourselves to the African Americans of the 1960's? Well, many of the issues and attitudes are exactly the same. For instance, all Americans are free, and their unalienable rights are observed and respected -- in theory. In practice, any transperson can be persecuted freely without fear of recrimination, just as any Black could be persecuted decades ago. We can be fired for no reason, not hired, demoted, and so forth, without protection even in theory. We can be refused access to public toilets, restaurants, and retail stores. We can be beaten, raped, or killed, with the aggressor usually not held accountable for his actions. Even when aggressors against us are brought to trial, their crimes are "excused" on the basis that they are somehow understandable.
Like the Black of the 1960's, we are the refuse of modern society. Everyone proudly proclaims we have civil rights, but nobody is willing to observe, respect, or enforce those "rights". We are left to our own devices to survive in our own country and even to fend off neonazies, goons from the KKK, and other homophobic/transphobic people. While in theory mainstream society disapproves of our persecution, in practice it endorses and encourages it. How many times have we heard some bigot proclaim, "I think niggers should live wherever they want. I just don't want one living next door!" "I think nigra' children should go to good schools, have good teachers, and receive a good education. Just don't bus them to my child's school!" "I think blacks should get off the Welfare rolls and work for a change! I know I just don't want that sort of trash working for me!" "I don't care if the niggers can't get a job. I still don't want them drawing off of my hard-earned tax money!" "I guess there's nothing wrong with a negra' man marrying a white woman, as long as they don't wave it in our faces -- but if some buck comes calling on my little Cynthia, I'll kill 'em!" "We of the First Methodist Church in Clarksville welcome all people into our congregation! I just hope we don't get any of those coloreds walking through our doors, though." "I see nothing wrong with blacks. Heck, some of my best friends are blacks! Still, there are blacks, and there are 'niggers', and it's those damned 'niggers' who are to blame for our national debt!" "Sure, I killed that nigger, but can you blame me? He called me a bigot!" "No, of course I don't want this man to bleed to death, but this is a hospital for whites. There are colored clinics for his kind."
Compare that to what we gender outcasts hear today: "I see no reason the fruit shouldn't live wherever he pleases. Just keep him the hell away from my neighborhood!" "Of course that Eric kid is entitled to a public education, but his sexuality problem is going to confuse my Josh, and I don't want him dressing in the same locker room!" "I think anyone should have the right to live his life however he wants, as long as he doesn't wave it in my face! I do not want that he/she/pervert thing shopping at my grocery store anymore!" "Sure, there's nothing wrong with crossdressers, but I hope my daughter has more sense than to marry that freak!" "I'm not going to give that THING CPR! I could get AIDS!" "God loves all His children, but those freaks are all going to burn in Hell!" "I don't want Sam/Cheryl/whatever working in my firm. He/she/it/whatever is/was a good employee but will just be a distraction to the others." "Sure, I killed that.... that thing! Heck, I thought it was a woman. Imagine my shock when I discovered that 'she' was an 'it'!" "Geez! Why are we even trying to save this 'guy'? He'll probably just go out and spread AIDS to a dozen people!" "Yes, God loves transsexuals too. You'll just have to forget this perverse lifestyle of yours." "Of course he/she/whatever has a right to use the toilet. I just don't want him sharing a toilet with my wife, and if I see him in the men's room, I'll beat his fairy face in!"
How pervasive are these attitudes? I experienced this insidious form of discrimination only yesterday. When I picked up my children from Sunday school, my older son asked me if I have any civil rights. I told him I have precious few, and that's why I'm politically active. Then he told me about how his class had been talking about civil rights issues in observance of Martin Luther King day. Apparently they were discussing how unfair it is to discriminate against someone simply because they are somehow different. Special emphasis was placed on handicaps, since one of the children is handicapped. My son asked me if I (as Sarah) could talk to his class about transgender rights. He pointed out that I knew a lot about it, since I'm an activist, having lobbied in Washington and having co-founded a local political organization. Not wanting to deny him his request, I took a deep breath and said, "OK, but only if they have room in their lesson plan, and only if you ask them." We then approached one of his teachers, who was talking with the director of the Sunday school program. When my son made his pitch, the two of them went completely silent. They then told me what I expected I would hear -- that there's no room in the lesson plan. That's a perfectly legitimate reason, of course, and I accepted it. Then she added, "Besides, I'm sure some of the parents wouldn't be too happy about that." How ironic that the same line might have been used 35 years ago to turn down some "uppity nigger" who wanted to talk to a white Sunday school class about civil rights for Blacks! In principle, they were both in favor of my having full civil rights in our society, but when it came down to their Sunday school and their classroom, they considered my "kind" unwelcome, even after having spent the morning professing their righteous views about those who are "different."
They are not bad people, of course. One must draw a line somewhere. For instance, I'm sure nobody would condone a child molester talking to a Sunday school class about pedophilia. No, they are just ignorant like the rest of society. They did not trust that I would talk with the class about issues such as employment discrimination, hate crimes, and so forth, and perhaps they even thought I would try to turn the children into little perverts. Perhaps they thought I would enter the room dressed like a prostitute, waving a feather boa in everyone's faces, exclaiming, "Smoochums, daaaaahlings!" Perhaps they didn't think the kids could handle the idea of a man turning into a woman, even though such happenings are commonplace in fairy tales and cartoons, and even though these ideas are of little concern with regard to the rating of movies and situation comedies. Whatever the reasons for their reaction, the fact remains that they were not willing to give me a chance, just like a "White" accounting firm three decades ago probably wouldn't have taken a chance on a Black CPA who was graduated magna cum laude from Princeton. They were not even willing to entertain the possibility and to question me about my intent, my presentation, or whatever concerned them. After all, it was much easier to silence the voice of the transgender community than to hear it and think about it. Ordinarily I would have pressed them on these points, but out of consideration for my boys, I simply nodded, smiled, said I understood, and walked away.
Thus we are little different from African Americans 35 years ago. The vast majority of the population wishes us well. (In fact, people almost always wish me the best of luck when they turn me away.) A small minority believes firmly that we will burn in Hell for our sins, and a much smaller minority wishes to see us burn before we get to Hell. Few of our well-wishers truly accept us as we are and treat us the same as others, both in theory and in practice, and most of those people do so only out of political correctness. I would guess that support for the African American community 35 years ago fell along very similar lines.
So where does this leave us? A few decades ago, most people agreed in principle that "Black" Americans should have rights just like everyone else, so long as they didn't somehow impact on one's own life. The same is true today of the transgender community. How did the Black community overcome this obstacle? It took several things. People had to be educated as to what Blacks were really like. They had to be made cognizant of the injustices that were commonplace in a Black person's daily life. Perhaps most importantly, they had to get to know Black people, so that they could put real names and real faces to the concept of the Black community, thereby somehow personalizing it. Only when White people came to know real Black people who were oppressed by the laws and attitudes of our society, and only when they realized that those Black people were not somehow an exception to some bigoted "rule," were White Americans finally forced to recognize the existence and impact of their racial prejudices. Only then was it possible for our legal system to be reformed to create a more racially equitable society.
Today, most people agree in principle that we transgendered people deserve rights just like everyone else, so long as those "rights" don't somehow impact on the lives of the "straight" people. Thus, we are in the same position as the African American 35 years ago. Our objectives, as the American transgender community are therefore very similar. We must educate people about the transgender community, we must make them cognizant of our daily struggles against unfair laws and policies, and we must make ourselves visible enough that every "straight" American can identify a transgendered acquaintance who seems "a decent enough person." These things take time. Indeed, they often take the death of one generation and the birth of another. However, our time is near. After 35 years have passed, our children will look back and wonder what all the fuss was about. We can achieve all that the African American community has achieved simply by following their example -- simply by being a proud and respectable people, quietly but persistantly insisting on the rights we know we should have, and living our lives in harmony with the rest of society. We, the "Blacks" of the 1990's shall one day be free!

On Toilets: Towards Putting a Lid on the Issue
by Sarah
The toilet is a strange device. It is awkward, it is not particularly attractive, when activated it makes an ugly noise, and when backed up it makes a disgusting mess. We urinate in it, defecate in it, vomit in it, dump dirty mop water in it, and so forth. Why, then, have we come to worship this giant piece of porcelain as the single most important marker of our gender? For whatever reason, the sacred toilet has proven to be a crucible of controversy. Just like the methane that issues forth from the putrid sea of waste within, the toilet is a highly explosive issue. And just like the tenacious mass that refuses to enter that technological marvel we call the sewer, the issue just keeps resurfacing. It's high time we demystify this issue by discussing it in its entirety from a variety of perspectives. Then we can all chew on and digest what we have learned and eliminate the issue from our agenda. As your humble editor, I have been in receipt of a few rather volatile submissions (and one not-so-volatile submission) on this topic which are potentially offensive and divisive. Rather than to make the Crystal Chronicle a battle field, I felt it best to distill out the ideas expressed in these submissions (minus the hostility, of course) and to give the subject a more balanced treatment.
FROM THE VIEWPOINT OF A GENETIC MAN PRESENTING MALE, the toilet's value is utilitarian only. It is a place to eliminate one's bodily wastes and, depending on one's standards of hygiene, hopefully (rarely?) wash one's hands. It is not a place for socializing, and it is not a place of esthetic value. Probably for this reason men's rooms are seldom kept clean by those who use them.
A man does not, of course, expect to encounter a woman in a men's room. If he encounters such a person, he will either read the person as genetically female or genetically male (i.e. a TV, TS, or DQ). If he reads the person as genetically female, he will not feel threatened. Rather, he will question why the woman is there. Very often a man will assume the woman is there for reasons of sexual promiscuity, particularly if he is inebriated. Thus, the woman's safety could become compromised. If he reads the intruder as a transgendered person, his uninformed assumption will probably be that the person is gay and is trying to pick up men. To a straight man, this situation is generally fairly threatening. It is intensely threatening to a repressed homosexual. Either way, a man could be prone to assault the intruder as a show of his masculinity and disinterest in homosexual relations.
If a man encounters a F-to-M transsexual in a men's room, his insecurities about homosexuality could again be brought out. He could also be angered that a female would dare to think herself a man. In that case he could be prone to assault or even rape the transsexual. These things have happened. Fortunately, F-to-M transsexuals respond so well to testosterone replacement therapy that they are seldom confused for women.
FROM THE VIEWPOINT OF A GENETIC WOMAN PRESENTING FEMALE, the toilet's value is both utilitarian and, depending on the woman, social. Besides being a place to dispose of one's waste and attend to matters of personal hygiene, a restroom is a place to check and reapply makeup or adjust one's clothing in a semiprivate setting. In an environment where restroom occupants are usually acquainted, such as at a work place, it is also a place where some women socialize briefly -- a place they feel they feel comfortable saying things out of earshot of the male world.
A woman, of course, does not expect to encounter a man (dressed as a man) in a women's restroom. The only assumption a woman could possibly make is that a man's intent would be criminal, most likely rape. A woman encountering someone she reads as a crossdresser or M-to-F transsexual will be immediately suspicious of the person's intent. She would probably assume one of two things. She might assume the transperson is relieving herself just like anyone else there, and while mildly annoyed or uncomfortable with the situation, she would likely not be alarmed. Alternatively, she might feel that the person is there for voyeuristic reasons. She would probably fear for her privacy more than her physical safety; however, unless she intends to parade around the ladies' room naked, that wouldn't really be a problem. Probably if she encountered someone she interpreted as a voyeur, she would become angry and would report the matter to security. Whether a transperson is viewed as a being in the ladies' room for legitimate reasons probably depends mostly on the demeanor of that person. Someone who is obviously very nervous would more likely be perceived as a voyeur, and someone who smiles and conducts herself casually would more likely be perceived as harmless.
FROM THE VIEWPOINT OF A CROSSDRESSER, a restroom has various meanings. Obviously it is a much needed facility for elimination of bodily wastes. It is also usually a frightening place to visit. Visiting a men's room could be extremely dangerous, for reasons stated above. It is also a given that a crossdresser visiting a men's room is somehow gender variant, and most crossdressers are not comfortable being "read". Visiting a women's room would likely not pose any physical danger, but the prospect of being "discovered" or (worse) arrested is terrifying to someone relatively inexperienced. Even to the experienced crossdresser, the ladies' room is somewhat intimidating.
The restroom can also be somewhat of a proving ground for those crossdressers concerned as to whether they can "pass." There is a certain "challenge" to visiting a ladies' room successfully, and the boost to one's self-esteem can be very great. It is a much more extreme variant of the challenge of going out in public dressed. This motive is not really a bad thing, since the crossdresser has no prurient interest in the other women. It is something done for self-validation. Finally, even when a group of crossdressers has exclusive use of a ladies' room for some evening event, many find it satisfying to use that facility as yet another aspect of the "female" experience.
Finally, there is a matter of personal pride. Transsexuals (particularly postoperative ones) defend to the death their right to use the gender-preferred facility, and it is often seen as a double standard that other transgendered people are somehow not given the same consideration. The implication from transsexuals is, "We are women and you are not." This attitude on the part of some transsexuals is viewed by most crossdressers as arrogant and insulting. Frankly, I feel it is arrogant and insulting, and our community should have no part of it. As I've said before, no person should tell another person what gender (s)he is or is not!
FROM THE VIEWPOINT OF A "BIGENDERED" CROSSDRESSER, the restroom takes on even more significance. A "bigendered" crossdresser is a man who ordinarily presents as male and feels male while doing so, but who sometimes presents as female and, more importantly, feels female inside while doing so, and their dressing isn't exciting, so much as satisfying. Conventional crossdressers, on the other hand, feel like men dressed as women, and that is what they find exciting. I suspect a large proportion of crossdressers are bigendered to some extent. To a bigendered crossdresser, using the men's room while en femme feels highly inappropriate and causes some degree of personal discomfort. Otherwise, their feelings about ladies' rooms would be similar to those of conventional crossdressers.
FROM THE VIEWPOINT OF A TRANSGENDERIST (an ill-defined category of people who, according to one definition, feel or present to some degree as both genders most or all of the time), choice of men's or ladies' rooms is often a personal freedom issue. Just like being told what manner of attire to wear, being told to use one restroom or the other is an affront to their freedom and dignity, irrespective of their feelings about which restroom is more appropriate.
FROM THE VIEWPOINT OF AN M-TO-F TRANSSEXUAL, a restroom's value and meaning change with time. Few transsexuals know they are transsexual from an early age. The rest regard themselves as crossdressers (or "transvestites") until shortly before their transitioning (living completely as their preferred gender). During their "crossdresser" stage, they are motivated by the very same factors as true crossdressers. However, as they begin to transition, they must deal with certain realities.
For the transitioned transsexual, the ladies' restroom ceases to be a challenge or route to self-validation. With sufficient experience, transsexuals are well aware of how well or poorly they "pass" and are no longer interested in such things as "pulling off" a visit to the ladies' room. Visiting the ladies' room is actually an annoyance to most, as it opens them up for being "read" again or for annoying or offending someone. For that reason, they have little interest in lingering and engaging in any social banter with coworkers. A ladies' room visit really contributes little to the "female" experience, as a transsexual has so many other experiences upon which to draw. By comparison, how much does urinating in a men's room contribute to the "male" experience for someone who grew up male?
Using the men's room, on the other hand, becomes increasingly degrading. After decades of denying to themselves that they are female inside, their discomfort with the male world finally becomes so intense that they must deal with the fact. After extensive soul searching and psychological evaluation, the inescapable conclusion is that they have female minds trapped in male bodies. They make the most difficult decision most people could make -- to transition and probably lose their family, their friends, their careers, their civil rights, perhaps even their lives -- all to pursue the only pathway that makes their lives marginally worth living. Eventually they must declare to the world every day of their lives, "I'm really a woman," only to have the world respond, "No, you are really a delusional man and a freak." Thus, asking an M-to-F transsexual to do anything "male" is degrading to the extreme. The weary transsexual wants but one thing -- to be accepted for who she is. Being asked to use the men's room indicates lack of acceptance, and being allowed to use the ladies' room indicates acceptance.
Aside from questions of dignity, there are matters of necessity. For a transsexual to transition successfully, she must adhere to the Harry Benjamin International Gender Dysphoria Association (HBIGDA) Standards of Care, which require that she spend one complete year living in the role of a female before she can be considered for surgery. This requirement is called the Real Life Test (RLT). A transsexual simply cannot use a men's room without violating the terms of RLT, thus making herself ineligible for surgery. Besides that, the safety issues associated with men's room use are quite serious. The transitioned transsexual must use public facilities far more frequently than a crossdresser (who is en femme relatively infrequently), so the likelihood of a life threatening confrontation escalates substantially. Also, by virtue of their greater experience, transsexuals tend to have more "passing" skills and are often more likely to be taken for a genetic female, putting them at higher risk of being raped. The sad fact is that rape for a transgendered person (excluding postoperative transsexuals) is almost always fatal. That's because the attacker, upon realizing the "error," usually feels he must kill his victim to prove to himself that he's "straight." Given that almost 1/3 of all women are raped during their lives even without habitually visiting men's rooms, imagine how the odds soar for women who do visit men's rooms! That would make a transsexual's probability of being raped and killed in a men's room quite high.
FROM THE VIEWPOINT OF ANN LANDERS AND DEAR ABBY, as discussed in previous editions of the Chronicle, a person dressed as female should use the ladies' room, and a person dressed as male should use the men's room. That minimizes interpersonal discomfort.
FROM THE VIEWPOINT OF THE LAW, Ann Landers and Dear Abby are right. There are no Ohio laws pertaining specifically to using restrooms of the "inappropriate" gender. There are, however, laws pertaining to creating a public disturbance, and using a facility inappropriate to one's manner of presentation would do exactly that. Of course there is also a law against "criminal trespass," which would include a man entering a ladies' room. However, this law only applies to a person who trespasses with some criminal intent (e.g. rape). A TV or TS using a ladies' room for considerations of personal safety or for minimization of any public disturbance is not held accountable to such a law.
SO WHICH RESTROOM SHOULD WE USE? There are many good reasons for us to follow the advice of Ann Landers and Dear Abby. There are obviously issues of personal safety and avoidance of public disturbances that apply to all of us. Also, requiring someone to use a specific restroom can impose serious practical problems and can be demeaning.
The only reason I can see not to use the ladies' room is that genetic women may feel ill at ease. That is not a problem to be dismissed casually! It is a very real problem, and we won't be making any friends by ignoring it. If we want to have rights in this society, we must respect social conventions to whatever extent possible. Until we are fully accepted by society, we must restrict our use of the ladies' room as much as is reasonably possible. We should go to the toilet before leaving our houses and if possible avoid visiting the toilet until we return home. Is that not what we would ordinarily do in our male lives anyway? After all, who really wants to use a public toilet? If we must use a public toilet, we should use one if possible where we will cause the least disturbance. In particular, we should also avoid using a restroom at the same time as children, so as to avoid facing the protective instincts of their mothers. While using the restroom, we should observe normal female etiquette and be cognizant of our behavior. Above all, we should sit to urinate and try our best to "pass" while there. Finally, we should not loiter. While other women may fix their makeup before a restroom mirror, it is probably best for the transperson to find some inconspicuous place outside of the restroom to fix hers. Finally, none of us should use the ladies' room for any purpose other than relieving ourselves. Adventure seeking is not a reasonable justification for possibly putting others ill at ease. With sufficient public experience, the opportunity will arise that one needs legitimately to use a public restroom. That is the time for one to embark on her quest.
Please remember, everyone, we are all "ambassadors" for the transgender community. What any one of you does in public reflects on me and vice versa. We must respect the best interests of our sisters and brothers and be beyond reproach in our public deportment. Only after we've gained widespread acceptance in our society can we afford the luxury of letting down our guard.
IN SUMMARY, I suggest we follow the advice of Ann Landers and Dear Abby and use the ladies' room when presenting en femme, but I also suggest we minimize our use to whatever extent practical and be on our very best behavior when needs arise. I also realize that some members for one reason or another may prefer to use the men's room even when presenting en femme. While I personally believe doing so is foolish and dangerous, that is a matter of personal choice. As I've said before, I don't think it's the business of the Crystal Club to dictate to anyone which restroom to use, and I think we should support all of our members in the personal choices they make. All we should ask is that they conduct themselves respectfully, in a manner that reflects well on our group.

How to Volunteer (without really trying)
by Kelly Davidson

With elections coming up and the club seeking new officers and new directions, it's time to start thinking about what you can do to help. Yes I'm talking about that dreaded word, volunteering. Quite simply, the club's being more supportive to our members requires your your time and help.
I can hear some of you now, "But Kelly, because of my schedule I don't have the time to volunteer each month." Fair enough. I realize it's not possible for some members to become an officer at this time. I also realize many of you would like to volunteer even if it would be on a irregular basis. The good news is, there are plenty of things you can do to help out which wouldn't require a lot of time or have to be done on a monthly basis. "Like what?", you wonder. Glad you asked!
For starters, we need members to volunteer to be greeters for our first-time visitors. Remember how you felt coming to your first meeting and not knowing anyone. For many new visitors, this is their "first" time out with other people. Having a contact person, someone who they can go to at our meetings would be a god-send for them.
In general, the greeter would be responsible for getting the visitors something to drink, showing them around (where to change, etc.), introducing them to some of the other members and most important, allowing them to tag along with you until they feel comfortable talking to others on their own. It is a very important job, and best of all you can volunteer to be a greeter whenever you feel like it.
Another way to help out and equally important is to write articles for the newsletter. This could be anything, stories, poems, personal experiences. Again, it doesn't have to take a great deal of time and could be done whenever you have free time. From personal experience, one of the hardest things about being the editor is finding stuff to put in the newsletter each month. It really doesn't have to be. Think about it. If each member wrote just 3-4 articles "per year", a lot of the material in the newsletter would be "in-house" and not stuff posted from outside sources or by just a couple of members. Keep in mind, this is your newsletter and your voice/outlet to the club. You are always welcomed to use it, so why not do so. Not only is this helping out the club, it can be a lot fun.
Another way to volunteer your time is to bring food. A few years ago the club use to have a potluck dinner at every meeting. I have fond memories of eating Dianna's killer home-made bread. Not only did most of the members participate, but it made the meetings much more enjoyable. Personally, I think this is a good idea and would like to see it revised again.
I've mention just a few ways you can volunteer your time but I left out perhaps the most important and biggest way you can help out the officers of the club. Just come up and ask if there is anything you can do. I can't tell you how much this means when someone does that. Most of things that need to be done are small (but important), and when you have a lot of small jobs that need to be done, any help is appreciated.
All of the above requires no real commitment on your part. All that is asked is you do what you can when you can. The club is here to support you, to bring sisters (and brothers) together and help many of us make sense as to what is going on with our life. But the club can only be as supportive as the members who support it. So with apologize to JFK, "Ask not what the Crystal Club can do for you; ask what you can do for the club." Well, sometimes anyway. It helps.

Annise Parker Wins Runoff, Makes History!!!
by Vanessa Edwards-Foster
[Houston, TATS Newsletter, January 1998]
The runoff election on December 6 was a truly momentous occasion: for the first time in the city's history a minority was elected mayor. and an open lesbian was elected to city council. Lee Brown beat back a challenge by Rob Mosbacher, and inspired the black community in unprecedented numbers to turn out the vote that put him over the top. With all votes counted, Brown won with 156,307 votes -- or 52.67% -- to Mosbacher's 140,449 which amounted to 47.33% of the votes cast. It was a very heated contest, and a very close vote throughout the night, with the neck-and-neck vote changing lead on numerous occasions. Mosbacher held a conference to concede the race late in the evening and did so in a very conciliatory and classy manner. In Brown, we have a mayor known in past experience for his 'consensus building;' and as a minority himself, more likely to listen to the plight of the 'little guy'... which includes, possibly, the transgender community.
An added benefit of the Brown mayoral race was the high African-American vote, which directly helped make Annise Parker's campaign an overwhelming success. Annise garnered 144,417 votes outpointing all non-incumbents in the race, and even Mosbacher! Her election seemed never to be in question, with the exit-pollsters predicting her victory even before the vote count. She opened up a slight 51% to 49% lead with just one percent of the vote count, and never trailed the entire night as her lead continued to widen throughout. With the final votes counted, Annise won 57.9% of the vote to Don Fitch's 42.1% or 105,017 votes. In his own concession speech Fitch, sounding less than conciliatory, pointed to her success as being the result of "having run for office unsuccessfully twice before" and her being able to bring in a bloc of "25 to 30.000 votes" right off the bat (referring to the gay community vote). This was something he felt he couldn't match. Somehow he'd forgotten he was a Republican (a very large bloc of' voters), as well as having the backing of' the Hotze family's "Straight Slate" -- another large, and very active 'moral-majority' style bloc Of' votes -- which has had great success at stacking the courts with Republican judges. Apparently they were no match for the gay vote, according to Fitch's speech.
In contrast. the Parker camp was absolutely elated. In her victory speech interview for KTRK, Channel 13, Annise said, "I am very proud to represent the Gay Lesbian and Transgendered community...but I am even more proud to represent all the residents of Houston!" Throughout the campaign Annise pursued the position in a professional, non-activist manner Also in businesslike fashion she wasted no time in hiring a crack council staff to make a quick, trouble-free transition. Her staff includes: political insider Barbara Harville of Helen Huey's staff; as her bilingual staffer, former HCC dist. candidate Terrence O'Neill; campaign volunteer and wife of State Rep. Scott Hochberg, Kathy Elek (a former staffer of Judson Robinson III); and one of Annise's closest friends, Cicely Wynne, as her research assistant. Obviously being the first anything in city council, she'll work under a microscope as the city now scrutinizes the new electee to see if she passes muster -- especially to see if she plays favorites to 'her community.' She feels, and I agree, that she will do well under scrutiny. She was elected to represent the entire city, and a lot of those duties facing city council are mundane, nuts and bolts types of problems. As she stated it in an interview with KRIV, Channel 26, "Potholes and street repairs aren't Gay or Lesbian issues."
During the election victory party, Annise took time to thank all of the voters, and especially all of those who contributed money or time to the campaign. The volunteer effort was due to a wonderful cross-section of individuals coming together to form a team. Gay, Lesbian, Transgendered, Straight, Republican and Democrats all coalesced into a team that (thankfully) proved that grassroots efforts can actually win -- and this was a perfect example!
The election's success was due in no small part to transgendered participation. On behalf of Annise Parker and the entire Annise Parker Campaign, in my capacity as volunteer coordinator, we wish to thank all of those from the Transgender Community who voted for and participated in this successful effort. We had very good, and noticeable, participation from the TG community: and you should all he commended for your efforts. The following TATS members were some of the many stars in the Parker success story: Jenifer Rene (my buddy in the trenches at the polls), Sarah DePalma, Denelle McCleney, Katrina Rose, Sarah Eris Caffee, Jessica Wicks, Carey Porter, Arwen Schiesler, Katrina Ingram, Ann Villavecchia and the late Dee McKellar.
Also a special thanks to our visiting friends who took time out of their 'vacations' to volunteer as well: Sarah from the Crystal Club (Columbus, OH), Didi Strano from Philadelphia PA, and Denise Dante of Pensacola FL. It really says something when you can enlist someone to work in a campaign that means absolutely nothing to them from a personal standpoint -- they simply do so at their friends' urging. They all had no stake in this, yet they participated in meaningful ways to help our community get a trans-friendly person in our city council. Extra special thanks to Sarah, who I mercilessly dragged (no pun intended) down to the campaign all four nights she stayed with me. She worked me into her schedule and put in long hours on numerous tasks at the campaign without a single complaint -- a very laudable effort indeed.

It's Time, Ohio! Now Recruiting Members
by Sarah
Are you tired of being a societal outcast? Are you concerned that you have no civil rights? Does it bother you that your employer can decide legally to fire you just because you're transgendered? Does it concern you that you can be beaten, raped, or murdered without your attacker being punished or even charged? Does it worry you that you can be refused medical care because you are wearing a dress, and the EMTs would rather ridicule you than administer aid? If none of these things concern you, then please DON'T read any further!
For the rest of you, it's finally here! Cathy, Mary Ann, Stephy, Carey, and I have finally gotten It's Time, Ohio! and its first chapter, It's Time, Columbus!, off of the ground, and we are now offering memberships to those who want to contribute to our cause, either with time, talent, funds, or other resources. For those of you who don't recall, It's Time, Ohio! (or ITO!) is a new chapter of the national organization, It's Time, America! (ITA!), which is a political organization advocating for the transgendered and gender variant communities at a grass-roots level. Our mission includes not only exerting influence at different levels of government but also community and educational outreach.
There's lots to be done, and we need help to do it. You need not be "out of the closet" to help. We need people for all levels of activities, ranging from envelope stuffing to phone calling to speaking with community groups to lobbying to speaking with reporters. Even if you can't do any of these things, we need funds to operate, and we need your ideas. Even coming to meetings and adding your voice is helpful.
Regular meetings will be held each month at 6:30 PM on the 2nd Thursday of each month at the Stonewall Union, northeast corner of 4th St. and High. Our next meeting, February 12, will be a new members orientation night. We are offering memberships at the following rates:
          Basic membership             $25     voting rights, basic ID card
          Full membership                 $50     basic + expanded newsletter & photo ID card
          Benefactor                       > $50      full membership privileges
          Lifetime full membership     $250    full membership privileges

Remember, people, it takes but a single righteous student, backed by hearts throughout the world, to stop an army tank and the evil empire it represents. It takes but a single righteous woman, politely declining to sit at the back of a bus, to help seed a major social revolution. It takes but a single rebel physician hopefully to reform the options we as a society give to the terminally ill. It takes but a single proud crossdresser to secure employment protection for transgendered people throughout one of the largest corporations in the world. One determined person can make a big difference.
You're not a "hero," you say? You don't have to be. Even "little people" can make big things happen when they pool their efforts. Just look at what a dozen transpeople did in Houston with a little bit of their spare time! (Annise Parker story, this issue) We can turn this system around and make our country safe both for us and for those who follow us.
Join us!!
(6:30 PM, Feb 12, Stonewall Union, 4th & High)

AEGIS and ITA Initiate Merger Negotiations
by American Educational Gender Information Service, Inc. (AEGIS), and
It's Time, America! (ITA)
[Washington, DC and Atlanta, GA, Jan 16, 1998]
The Boards of Directors of two national transgender organizations, the American Educational Gender Information Service, Inc. (AEGIS) and It's Time, America! (ITA) are pleased to announce that they have initiated serious discussions in pursuit of a merger of the two groups, with the intention of creating a new organization designed to meet the changing educational and advocacy needs of the transsexual, transgender, and other gender-different communities.
The boards recently approved mission and values statements and are working to develop goals and projects to meet the community's needs. To better determine these needs, AEGIS and ITA have developed a survey form which solicits input from all interested persons and care providers. The respective boards hope to reach agreement on this merger in the near future, but in the interim, the independent operations of both organizations will continue.
The American Educational Gender Information Service has provided a variety of educational resources for professionals, transsexuals, and other persons since 1990. It's Time, America! has advocated on behalf of transgendered and other gender-variant persons through state-level chapters since 1994.

News From It's Time, Ohio!
by Sarah
It's Time, Ohio! has barely dipped its big toe in the pool, and Mary Ann has already scored our first victory single-handedly! In cooperation with representatives of GLB employees of Lucent Technologies, she has been responsible for the inclusion of language in the megacorporation's new Equal Employment Opportunity policy statement that protects transgendered employees from job discrimination. The ITO! announcement follows. Way to go!!
Last month I established contact with GOAL, a GLB police officer's organization. I approached them about the possibility of participating in some manner in sensitivity training for police officers. They were keen on the idea, and It's Time, Ohio! will be working with them soon to develop a training video to be used nationally.
Cathy and I have been contacted by Melissa Drain of ALSO (Allied Sexual Orientations), the GLBT student group at Kenyon College in Gambier, OH. ALSO is organizing a series of educational outreach events, including a week-long series on transgender issues, and Melissa invited us to give a workshop, "Trans 101", followed by a question and answer session. She and the copresidents also inquired about ALSO becoming affiliated with ITO! Cathy and I drove to Kenyon to attend their last meeting to discuss these matters and were very impressed that such a small college has such an active GLBT organization. We of course are delighted to help them in any way we can.
I was also impressed to learn that Kenyon has a neurobiology program, complete with lab courses. It's a small program, of course, so it draws on resources college-wide. I chatted with Emily (one of the copresidents and a neurobiology major) about the possibility of my conducting one of the lab projects -- perhaps something to do with recording neural activity in a frog visual system. That of course would put me out before college students and faculty not as an oddity but as an authority figure. It would provide the opportunity to show kids not only that transgendered people exist outside of talk shows but that we're real people as well.
I just got off of the phone with Sue Davis, who will be founding the new It's Time, Cleveland!. Cleveland actually has a very large transgender community with at least a few politically active people, one of whom is already an "at large" participant in ITO!, but until now nobody has taken the initiative to lay the organizational groundwork to start a chapter there. Hats off to you, Sue, and congratulations! We look forward to your getting set up and organized!
I recently had lunch with Gloria Teague, Corporate Recruiter for the March of Dimes (Central Ohio chapter) to discuss ITO's participation in the 1998 WalkAmerica on April 26 (not to be confused with the American Cancer Society's Relay for Life). She was a very sweet person, and we had a delightful visit. As you may recall, we tried in great haste to organize a team last year, but we didn't yet have a political organization yet. We just named the team "Sarah's Friends." Well, this year we have a name. This year, we will proudly be raising funds and marching in the name of It's Time, Ohio! I'll discuss the event at the upcoming ITO! meeting.
I consider our work with the March of Dimes to be very important, because most cases of gender variance, in my opinion, are "birth defects" of sorts, clearly linked to prenatal and perhaps early postnatal risk factors. The implication is that certain transgender "disorders" are preventable. I briefly discussed with Gloria the possibility of our getting involved in their educational outreach programs to address these risk factors. This is an idea I will need to pursue later when both of us have more time.

Lucent Technologies Protects Transgendered Employees
by Mary Ann Harris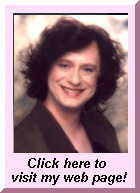 [Columbus, Ohio. December 19, 1997]
It's Time, Ohio! is pleased to announce that Lucent Technologies, the leading producer of telecommunications products, has adopted an Equal Employment Opportunity policy statement that includes protection for transgendered and intersex employees. In the EEO policy statement, Rich McGinn, president and CEO of Lucent Technologies, said "Demonstrated commitment to equal opportunity is an investment in our people and our future growth. Consequently, a company that attracts, selects, develops and retains the best will remain the industry leader. Lucent's ongoing efforts in this direction will provide us with a critical, competitive advantage in the marketplace."
Lucent is leading the way in the creation of an open workplace. Lucent's new EEO policy contains specific language to prohibit discrimination based on gender identity, characteristics, or expression. Lucent's wording creates a separate, but equal, status for transgendered employees, next to the protection for sexual orientation. To our knowledge, Lucent Technologies is the first large company to provide specific language in its EEO policy to protect transgendered employees.
Lucent's wording protects transsexuals ("gender identity"), intersex ("gender characteristics") and crossdressers ("gender expression".) The wording goes beyond these three narrow categories, protecting people whose gender presentation is nontraditional, including masculine women and feminine men.
Lucent's wording goes beyond a promise not to hire, fire, or promote based on gender issues or sexual orientation. Lucent also prohibits any discrimination or harassment of our employees. Lucent's policy is to: ... prohibit unlawful discrimination or harassment because of race, color, creed, religion, national origin, citizenship, sex, marital status, age, physical or mental disability, one's status as a special disabled veteran or veteran of the Vietnam era, or because of a person's sexual orientation, gender identity characteristics or expression, in any employment decision or in the administration of any personnel policy;
It's Time, Ohio! would like to encourage other organizations and companies to follow Lucent's example, and add specific transgender language to their policy statements. To that end, we are making available the text of the Lucent Technologies EEO policy and the text of the glossary, specifying the meaning of these terms.
EQUAL! at Lucent Technologies is the Employee Business Partner diversity group for Gay, Lesbian, Bisexual, and Transgendered employees of Lucent Technologies. Its web site is http://www.equal.org.

A Gay and Lesbian Community to be Proud of
by Stuart Tart
[Copyright Gay People's Chronicle, January 9, 1998. P.O. Box 5426, Cleveland, Ohio 44101. (216) 631-8646 Fax: (216) 631-1082 E-mail: ChronOhio@aol.com]
[Toledo] "I wish our community offered something to do other than the bars." Most of us have made or heard this complaint numerous times, no matter where we have lived. All of the action in our community has seemed to go on in other places--in San Francisco, in Los Angeles, in New York, in Miami. When I went to college in Illinois, the only gay thing that seemed to exist within a 50-mile radius was a dance club in Champaign-Urbana. When I lived in southeast Texas, the bars again were the only connection I had to a gay community.
But Toledo is so different. Have you noticed? The change has been slow, and most of it has occurred during the past year or so.
For example, in November, I attended a fantastic concert put on by Sing Out Toledo, our city's mixed gay and lesbian chorus. These people didn't just sing, they put on a show, complete with dancing, skits, and some insights on love and relationships. This was an organization that didn't even exist two years ago.
And it began as just an idea in Keith Pilkington's mind. Keith wasn't the only one in our community with a dream. Thanks to a handful of Toledoans who saw a need--including Nick Korn, Jeff Miller, Jim Zemke, and Chuck Jeko, gay, lesbian, bisexual and questioning youth now have a way to connect with other teens like them. Rainbow Area Youth now has a web page on the Internet where teens can talk to each other. Soon, they will also have a safe regular meeting space.
People of color in our community have also been active. David Smith and a group of representatives from Men of Color visited GLU's November meeting, and described their efforts to do AIDS prevention work in Toledo's African American, Hispanic and Asian GLBT communities. This organization, which first formed last spring, already has safe sex literature in several businesses within these communities. In addition, several prominent local politicians have joined or agreed to join Men of Color's governing board.
Currently on the agenda for Gays and Lesbians United is gathering representatives from any gay, lesbian, bisexual or transgendered organization in the city, as well as any interested individual, to serve on a GLU committee to propose and work for passage of a non-discrimination ordinance in Toledo.
In October, nineteen candidates for political office, including a majority of the members of the newly elected city council, told an audience at GLU's political forum that they support the idea of discrimination protections for gays and lesbians. In addition, Louis Escobar, Toledo's first openly gay city council member, was seated on January 2 for a four-year term. Members of this new committee will pursue a variety of strategies for winning the ordinance. These may include lobbying individual council members, enlisting the support of the city's business leaders, and drafting the language for the law based on models elsewhere in the nation. GLU plans to officially form the committee at its General Membership Meeting on February 11 at 7 pm at St. Mark's Episcopal Church, 2272 Collingwood Blvd.
Ever heard the cliché about one voice having the potential to change the world? Events in Toledo are causing me to believe. Don't forget that we helped to elect the city's first openly gay city council member. Also, nineteen local politicians--including city council, school board, and judicial candidates--paid enough attention to our community to participate in GLU's first political forum in October.
We all deserve to take a moment to pat ourselves on the back for the varied and important work our community has accomplished during the past year. Then, each of us should consider rolling up our own sleeves and seeing just where we can make our own difference. One person really can change the world. Believe!

Oregon Braces for Ballot Battle
by Rhonda Smith
[Washington Blade, http://www.washblade.com, Jan 16, 1998]
The leader of an anti-Gay group in Oregon is following through on a 1994 vow he made to try and bar laws prohibiting discrimination against Gays there -- no matter how long it takes or how many times he fails. "I expect we'll be doing this the rest of the decade," said Lon Mabon, founder and director of Oregon Citizens Alliance (OCA). When Mabon made this comment four years ago, he was contemplating his next step in the event that Measure 13, the "Child Protection and Minority Status Act," should fail or be struck down by the courts. The measure, which marked the OCA's third attempt to prohibit civil rights laws protecting Gays in the Beaver State, eventually failed by a voter margin of 51 percent to 49 percent. An OCA attempt in 1996 to gather enough signatures to have a similar initiative placed on the ballot also fell short.
Mabon is calling his latest anti-Gay effort "The Family Act," a ballot initiative that would amend the state constitution to limit the legal definition of family to "one man and one woman in a marriage covenant and their children." Gay civil rights advocates in Oregon say the proposed initiative, which voters statewide most likely will consider this November, goes beyond the marriage issue. "We call it the anti-Gay smorgasbord," said Barry Pack, executive director of Right to Pride, a pro-Gay political action committee and lobby organization. Pack said that while the anti-Gay initiative is "vaguely written" compared to previous ones that contained specific language about Gays, it is still a threat to that community.
"Don't get [distracted] and look at this as just an anti-Gay marriage initiative," said longtime Lesbian activist Jean Harris, executive director of Basic Rights Oregon, a pro-Gay group that has fought against the OCA in the past. "It's the same old thing, and much more far-reaching than we anticipated." The Family Act does not specifically mention Gays. It calls for the establishment of a public policy stating "... the concept of the male/female relationship of sexual affection is that which is natural to mankind and that male/female gender is determined at the moment of conception." It also would prevent state and local governments from taking any action which overruled voters on initiatives such as this. "The Family Act is an attack on the rights of Gay men and Lesbians to be recognized in society as a family," said Charlie Hinkle, a Gay civil rights attorney. The most serious threat the initiative poses for Gays, he added, is that it would prevent them from becoming adoptive parents.
Although Oregon does not have a statewide law prohibiting discrimination based on sexual orientation, Harris at Basic Rights Oregon said the initiative would help dismantle many of the Gay civil rights protections she and others have won over the years. "It affects Gays and employment and would prohibit domestic partner benefits," she said. Under the proposed act, state and local governments are forbidden from doing anything to promote relationships, other than those between males and females. "Arguably," Hinkle said, "benefits extended to individuals other than those in a male-female relationship would be prohibited." The initiative also would make access to anonymous donor insemination difficult for Lesbians and single females who wanted to have children, Hinkle said. This is because it stipulates that an unmarried man and woman who have a child are both responsible for that child unless the responsibility is terminated by a court.
In addition, the initiative would pose barriers for individuals who wanted to undergo sex-change procedures because language in it states: "the People establish as public policy, that the concept of the male/female relationship of sexual affection is that which is natural to mankind and that male/female gender is determined at the moment of conception."
On Tuesday, Mabon described the proposed initiative as "a comprehensive piece of legislation." He brushed aside critics who say he continues to come up with such initiatives to generate a salary for himself. Instead, he said, OCA members are fighting for standards in which they believe. "Our motivation isn't that we hate people or think ill of them," he said. "It is to put into law something that says the government can't promote something we think is wrong." In addition to Measure 13, and the 1996 signature-gathering failure, Mabon has led two other unsuccessful anti-Gay initiative efforts in Oregon. In 1992, 56.7 percent of voters there rejected Measure 9, which sought to repeal any ordinance or policy that prohibited discrimination against Gays and to declare homosexuality "abnormal" and "perverse." In 1988, the OCA put a referendum on the ballot that sought to repeal then-Gov. Neil Goldschmidt's executive order prohibiting discrimination against Gays in state government, and also barring any future executive orders. The initiative, Measure 8, repealed the governor's executive order by a voter margin of 53 percent to 47 percent. But in 1992, an Oregon appeals court struck down that part of the initiative that barred all future executive orders. (Goldschmidt, however, did not issue a new executive order to replace the one repealed that prohibited discrimination against Gays in state government.)
This week, Mabon downplayed the OCA's past ballot defeats, describing them instead as near victories. The more strongly worded ballot initiatives (Measure 9 and Measure 13) had a large amount of opposition from various individuals and groups. But, he said, his camp garnered close to half of the votes cast for each initiative. "The Family Act establishes the positive, rather than focusing on the negative," Mabon said, adding that this might sway more voters to support it. "It approaches this issue from a far more positive and, therefore, far more acceptable framework."
By July 3, Oregon Citizens Alliance must collect and submit to the Secretary of State's office 97,681 valid signatures to have the initiative placed on the November ballot. The Alliance has collected more than 30,000 signatures so far, Mabon said. "We have more signatures in hand than ever before, so we feel confident." Another development that could prove significant is that the Christian Coalition of Oregon has created a political action committee that Mabon said is helping the Oregon Citizens Alliance collect signatures. "That's a bad sign," Harris said, "because the Oregon Citizens Alliance doesn't have much money or a good public image in the state anymore." The Christian Coalition's involvement, however, could give the OCA the financial boost needed to win passage of the anti-Gay measure, Harris said. To counter support for The Family Act, Harris has discussed the initiative's implications at 40 community meetings throughout Oregon. "We are taking them seriously and assuming they're going to have enough signatures to get this on the ballot," she said. In addition, Harris plans to travel to New York, Washington, D.C., San Francisco, and Los Angeles in 1998, she said, to enlist Financial assistance for the campaign from major donors, foundations, and national Gay organizations. "If the Christian Coalition comes in, they have the potential to bring millions of dollars in here," she said. "I want to try to meet with potential donors to say this thing is coming, it's far-reaching, and we may need your help."

Crossing Borders
Toronto 1998
IFGE?s 12th Annual Convention, March 24-29
Set your sights on Toronto, Ontario, Canada for the 12th Annual IFGE Convention-the most important gathering of transgendered leaders, educators, activists, personalities and associated professional held each year. In 1998, IFGE makes good on the ?International? part of its name and mission by heading to Toronto for its yearly gathering of the community.
Join us at the beautiful Colony Hotel in chic downtown Toronto for Crossing Borders/Toronto 1998-a week of learning, networking and celebration. Our visit there is being coordinated and hosted by Xpressions, southern Ontario?s foremost open transgendered support group. The leadership and members of Xpressions are eager to share the joys of their international metropolis with the rest of the transgendered community.
They?ve planned lots of exciting events for Crossing Borders participants, from shopping and tours to spectacular theater outings (Toronto is the world?s third largest theater city behind London & NYC!). And they have primed the world-famous Toronto nightclub scene to help celebrate this historic gathering of the transgendered community. The city's popular nightclub district is located nearby our host hotel.
Daytimes during the conference you?ll have the opportunity to meet and hear presentations by some of the most accomplished individuals in the community. Activists, leaders, educators, lobbyists, authors, medical practitioners, performers, spiritual leaders, gadflies, publishers, vendors...you name it....they will be presenting seminars with the community at large at IFGE?s Crossing Borders.
Convention costs are always a concern, and this year IFGE and Xpressions have worked very hard to make Crossing Borders as affordable as possible. (Scholarships are available.) Americans will find it is a particular bargain as the exchange rate in Canada is quite favorable for them at this time, and that means huge savings in Toronto's friendly and sophisticated shops and boutiques. Airfares to Toronto also are as good as they have ever been.
The entire transgendered family, our friends and professional advocates will be represented in Toronto, and we invite you to join in this historic and fun event.
Partial List of Seminar Presenters (subject to change): Mariette Pathy Allen, Roger Millen, Holly Boswell, Niela Miller, M.S.W., Mildred Brown, Nancy Nangeroni, Linda Buten, Jane Peabody, Sandra Cole, Ph.D., Virgina Prince, Dallas Denny, M.A., Sandra Samons, DCSW, Richard Doctor, Dipl., Angela Sheedy, Diane Ellaborn, M.S.W., Jean Marie Stine, Miqqi Gilbert, Ph.D., Riki Anne Wilchins, Sheila Kirk, M.D., Douglas Ousterhout, M.D., Alison Laing, IFGE, Marilyn Volker, Ph.D.
Hotel Reservation Info & Deadlines
Attendees are responsible for their own hotel reservations and charges. Rooms are a bargain for those paying U.S. dollars. Rates are $104 Canadian (plus tax), which is just $73 U.S. for single or double occupancy. (Triple and quad occupancy, slightly higher.) Call the Toronto Colony Hotel at 1-800-387-8687 or (416) 977-0707 for reservations. We?re expecting a large turnout this year, so don?t be left out! If you are planning to attend Crossing Borders, make your room reservation as soon as possible, even if you are not going to register for the convention until you show up. In any event, reserve your room before Feb. 15, when IFGE's room block reservation expires. In order to get the special IFGE rate, be sure to mention you are attending the International Foundation for Gender Education conference.
For More Information:
Visit http://www.geocities.com/WestHollywood/Heights/5710/, send an inquiry to Box 229, Waltham MA 02254-0229, phone (781) 899-2212, or send email to XBorders98@aol.com. E-mail registration forms are available from the Web page or from XBorders98@aol.com.

Public Rest Room Protocol
~or~
"What Miss Manners Never Told You"
by Bill Schmalfeldt
[Editor's note: Remember what it was like next door in the men's room? Here's a short discourse on male bathroom etiquette.]
It has happened to us all -- driving down the interstate when the beef and bean burrito consumed at lunch decides it?s quite finished digesting, thank you, and wants out, immediately. Shopping at the mall with the onset of that certain urge that tells one it?s time to find a place to move the bowels and no fooling! At times like these it is impractical (and potentially hazardous to one?s clothing or car upholstery, not to mention one?s reputation) to try to ?hold it? until one is safe and sound and in the confines of one?s own domicile bathroom. No, at times like these it is absolutely necessary for one to enter the domain of the public rest room. There?s no way around it. But if one is aware of and adheres to certain rules and procedures of etiquette, then one can reasonably expect to utilize the public facilities with a moderate degree of security and safety.
Yet, beware. The public rest room is where society breaks down to its most primitive elements. Human beings, by their nature, are very reluctant to make even the most basic civil contact while at their most vulnerable -- that is -- while squatting on a public commode. Consider the following suggestions:
(NOTE: As the author is male he is only able to accurately relate situations and experiences in public rest rooms where males congregate. Undoubtedly, however, many of the described situations are not sex-specific.)
When entering the rest room, take care to observe the surroundings. Is the rest room well lit? Is the floor clean and dry? Is there a dangerous-looking man hunkering down in the corner watching your every move? These are things one needs to know.
Proceed to a commode. No lingering. No stopping to check your reflection in the mirror. You want to get in, get it done, and get out as quickly as possible.
Inspect the commode you?ve chosen. Are the commodes in individual, private stalls? If not, look for another rest room unless you don?t mind having someone sitting right next to you, closer than two passengers in the coach section of an airliner. Is the water clear and clean or is there a visible ?remainder? from the previous user? Many careless people will use the commode then either forget to or neglect flushing. Or they will flush once then leave before determining if one flush was enough to do the trick. (NOTE: These people should be publicly beaten. In Singapore, they are! But it?ll never happen here. Slick trial lawyers would make conviction impossible. DNA testing and gas chromatography analysis of the ?remainder? would be costly.) If the water is clean and clear, proceed to the next step. If not, search out another commode. If necessary, before flushing someone else?s ?remainder?, check and see if the surrounding floor is wet. If it is, the previous user may have, in fact, plugged the toilet to where use of a ?plumber?s helper? may be required. By all means, move to another commode or everyone will think you did it.
Is the seat up or down? If it is up and you need it to be down -- or vice versa -- do you actually want to touch the seat to lower it? (NOTE: The author has determined a foot can be used to lower a seat if necessary.) If the seat is down and you want it to be down, take a close look at it. Is it clean? By that, is the seat covered (or sprinkled with): urine? Suspicious smears? Pubic hairs? If so, then one needs to decide if one wants to take the effort to clean the seat. If a cleaner commode is available, move on. If not, grab a considerable handful of toilet paper and wipe the seat clean. This will enable you to move on to the next step.
Check for a sufficient quantity of toilet paper. This is vital. If you wait until you actually start to defecate before checking the roll, then it?s too late. This is a public rest room, remember. You?re not at home. No one is going to help you. If you?ve noticed an empty roll and it?s too late, then you?re on your own. Stranded. And there?s nothing you can do that won?t result in a ruined pair of underwear or panties.
Get about your business as quickly and quietly as possible. This is not the place to lollygag. Your only goal should be to accomplish that which you entered the rest room to do, get it over with, and get the hell out of there. Resist the temptation to linger while reading the various graffiti on the walls. You will find nothing uplifting here and only the aficionado of bad poetry, crude anatomically-impossible drawings and racist/sexist sentiment will find anything of interest here.
Of utmost importance is the ability to ignore ambient sounds generated by other users of the public facilities as well as the accompanying odors. Public rest rooms are, by their nature, loud and smelly places. (This is especially true in Texas, home of the beef enchilada pie.) This is neither the time nor the place to be a critic! There are certain sentiments one would not wish to utter upon hearing the staccato trumpeting of a fellow rest room user. For instance:
Yow! Gabriel?s Trumpet! The Good Lord?s callin? us home!
I?ll bet YOU feel better now!
Do you want fries with that?
That?s the buzzer! It?s half-time and the Knicks lead the Celtics 68-57!
Lord, fella... Whatever it was you ate, don?t eat it again!
And there are sentiments you would not wish to utter when one makes the porcelain ring with one?s own excretory efforts:
Funny. I don?t remember eating that!
Yikes! I wish I had eaten something that smelled this good!
Yes SIR, Mr. President!
Mommy! Come wipe me now!
Utterances like those described above are not only silly, but they could lead to a physical altercation with that dangerous looking guy you saw hunkering down in the corner when you first came in.

Wipe, flush, check the commode, and leave. Do your best, but it?s not necessary to linger. Follow the wiping guidelines in the earlier chapter. Rearrange your clothing to your satisfaction. Then flush. Make sure it all went down. (NOTE: Heroic efforts in the public arena, however, are not necessary. If it all doesn?t go down the first time, try again. If the second flush doesn?t do it, don?t waste your time trying again. People will probably think you?re just playing with the toilet.)

Exit the rest room without making eye contact with other users. This is important. Any effort at social nicety on your part will likely be taken as an overt sexual overture. Whatever one?s sexual orientation, the public rest room is not the place for free expression. Such forms of expression could, in fact, be lethal.

Especially in truck stops!


1997 GLBTDVA AWARD


FOR WEB EXCELLENCE!

Copyright © 1998 by the Crystal Club, all rights reserved. Articles and information contained in The Crystal Chronicle may be reprinted by other non-profit organizations without advanced permission, provided the author and source is cited and a copy of the issue containing the reprinted material is sent to the Crystal Club within two months of publication. The opinions or statements contained in the Crystal Chronicle are those of the authors' and do not necessarily reflect the views of the editor or the Crystal Club. Furthermore, neither the Crystal Club nor the Crystal Chronicle editor assume responsibility for any consequences resulting either directly or indirectly either from advice or from any other materials contained in this newsletter. Contributions of articles are encouraged but may be altered with the author's intent retained or may be rejected, whether solicited or not. Absolutely no sexually explicit material will be accepted or printed. Contributions may be emailed directly to the editor or sent to the postal address below. The Crystal Club is a non-profit support group for transvestites, crossdressers, transsexuals, female impersonators, and other transgendered individuals. Spouses and significant others are welcome and are encouraged to participate. Both male-to-female and female-to-male individuals are welcome. Also, members from related organizations, helpful professionals, and approved guests are welcome when cleared through a Crystal Club elected officer. Club policies, meeting dates, locations, and fees are available on request through our address below. We will exchange newsletters with any other similar group. Send all correspondence to: The Crystal Club, P.O. Box 287, Reynoldsburg, Ohio 43068-0287. (614) 231-1368.