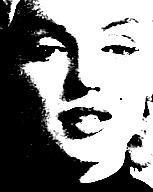 Current Officers

President - Kelly
Vice President - Carey
Treasurer - Dianna Mills
Secretary - Diana Brit
Newsletter Editor - Kelly
Assistants - Jannie & Trisha
Meeting Coordinator - Latoya
Screening Officers - Trisha & Judy
Web Mistress - Mary Ann
Assistants - Jannie & Anne
Librarian - Tina

Index to August '99 Issue

by Dianna Brit
With the memorable words, "I quit," Stephanie relinquished the reins of her Crystal Club presidency at our July meeting. Citing changes in her post-op life, Stephanie said it was time for her to move on after having served for two exciting years. Everyone agreed that she will be greatly missed, although Stephanie promised to "stay in touch" with the club and its members.
Members of the club presented Stephanie with an "N" gauge model train set that was engineered by Kelly and her son. Stephanie was obviously enthralled by the gift, immediately taking the controls to put the little freight train through its paces.
Many of the buildings and physical features of the layout were named for members of the club, such as Dianna Mills, Mary Ann Junction and Judy Junction (switches), Julie Ann Drive (road), Rikki Road, Angie's Place (road), Holly's Hills, Jannie's Crossing, Anne's Tunnel, Dawn State Forest, Carey's Canyon and Diana's Dump (a thrift shop). Stephanie still needs to name a place for Jamie Elisabeth and Laura "Too Tall" Walker.
By unanimous vote, Vice President Kelly was named to serve Stephanie's un-expired term. Carey returns to the fold, again as vice president, to fill the vice presidential slot.
Among those attending the June meeting (yes, the hall was air-conditioned this month!) were: Stephanie, Kelly, Carey, Anne, Christine, Holly, Dawn Marie, Julie Ann and Cheri, Latoya, Judy, Angie, Rikki, Jannie, Dianna Mills, and Diana Brit.
On the schedule for the meeting of August 28 is a '50s and '60s "sock hop." See you there!
Back to August 99 Index

Change of Leadership But Not of Direction
By Kelly Davidson
As sit here and type this out, I still find the words "I'm the new president" a little hard to believe. For those who don't know, last month I became the 7th official president of the Crystal Club after Stephanie resigned. I can't begin to describe how much of an honor it is to lead one of the most open and supportive clubs in the country. I have no words to describe my feelings.
What does the Crystal Club mean to me? Well, it's a support group; a place where I can go and be free of judgments or criticism. It's a fun place where I get to experience things I could only dream of before this club came into existence. And it's a second family made up of wonderful people who I get to visit once or twice a month. But most of all, it's a way of life which I would be hard pressed to live without.
I have many wonderful memories of the Crystal Club. I can still remember the early years and some of the struggles we had to deal with, like trying to spread the word that we even existed. The Internet changed all that, we are now well known. And in ten short years, we have gone from taking small, baby steps to becoming a well-tuned organization.
A large portion of the credit for being who we are today should go to the officers and members who volunteered their time. We wouldn't be here without them and next month I plan to talk about them more. But for now, let me say this, I don't think there is anything we, the Crystal Club, can't tackle with all the talent in our club.
Stephanie left some pretty big shoes to fill. In summary, her leadership can't be described as anything less than a class act. I am grateful for everything that she has taught me.
I am also grateful to Carey for stepping back into the VP position. She has always been there for me, offering her simple and straightforward advice when I needed it. But most of all, I am grateful to the membership for entrusting me with the leadership position of the club. My goal is simple; I want to continue the fun and support we have experienced over the past couple of years. With your help, I know we will.
Thanks for your help, everyone!
I also want to thank everyone for contributing money and ideas to the train layout that we gave to Stephanie at the last meeting. I couldn't have done this project without the support of the membership. The Crystal Valley layout was not only a labor of love and appreciation to Stephanie, it was also something my son and I enjoyed building together. However, I'm afraid I'm already in the process of building something just like the CVRR for him to run.
Thanks again for your support everyone, I couldn't have done it without your help. You ladies are the BEST!
FYI - Address Change
I've been notified by the server that the freenet where HZ150@Cleveland.freenet.edu is located is going to be shut down sometime in September. Anyone wishing to contact or send articles to me should submit them to Kelly@gender.org. Currently I have set my HZ150 account to forward all mail to my Kelly account.
Back to August 99 Index

by Kelly Davidson
Last month, Mary Ann Horton stepped down as chair person of It's time, Ohio! I was there as part of a large group of people to support her, and also to find out what ITOH! was all about. I must say, I was impressed. There were about 10-15 of us at the meeting (held at the Grapevine) and I was able to meet some people I had only heard about on the Internet. I was glad I went, even if it was on a Thursday night and I got home at about four the next morning.
As for Mary Ann stepping down, I talked to her before the meeting to find out why she was resigning. She basically said she had too much on her plate right now and had never really wanted to be the chairwoman of ITOH! when she was forced to take it over two years ago. She also spoke highly of Sue Davis, who took her place as chairwoman for the organization and resides in Cleveland. I know afterwards she felt better about her decision to step down.
Mary Ann did a good job with the ITOH! organization, building it up from a membership of two people to 15-20 members. She was also able to keep her cool when others were losing theirs. Frankly, I don't know how she does it. She is an amazing person. Thanks for volunteering your time, Mary Ann!
Back to August 99 Index

by Carey
I guess there are some people that just won't go away, including myself. Not that I ever intended to get completely away from the Crystal Club. I have always enjoyed the company of all the members and would miss everyone too much to do that.
When I did step down as vice president, I did it so someone else would take over. I was very thankful that Kelly did. I also knew that Steph would feel comfortable leaving things in Kelly's capable hands when she was ready to step down. Well, Stephie did step down at the last meeting and Kelly is now President. I am very confident that Kelly will do a great job as President and the Crystal Club will continue to grow and will remain a warm and friendly place for all of us. I offered Kelly my support and told her that if she wished, I would serve as her vice president until the next election to help her out. She graciously accepted my offer. It is great to be back.
Back to August 99 Index

By Stephanie
What a shock! I couldn't believe my eyes. I expected a male stripper maybe, but not this. Kelly, you are too much, what a surprise. Thank you and all those who contributed to the lovely N-scale layout, I know you put a lot of time and money into the project and I really appreciate it from the bottom of my heart.
I'm sure many of you are wondering what a woman would want with a train set, so let me tell you a little about the significance of this gift. My father bought me my first train when I was two years old and as I grew older he would add pieces until it became a large winter project. Because I did not understand my gender feelings nor understood why I was often depressed, I found the trains to be a haven for me. They became my salvation. I delved into them wholeheartedly and soon found that I could create my own worlds, my own cities and places just for me.
After getting married and starting a family, the depression over my gender was still there, so I again saw the trains as something that would occupy my mind and keep me from dwelling on it, something that seemed an impossibility. By doing this, I managed to stay an active part of my family until the children grew up and struck out on their own. It then became time to put the trains away and focus on trying to find some true happiness in my own life, which eventually happened.
Now, every time I go to the basement and see all my trains setting in boxes I get a little teary eyed, for they "were" my life for many, many years. They pull up a lot of memories of good times with my children, who often helped work on the layout. I can still see the excitement in their faces when I opened each of their gifts to me at Christmas, which of course, was something for the train layout. Heck, even my daughter, Elaine, could tell you what a Pennsylvania GG1 was. My children were so cute.
Kelly knew of my interest in trains, although I don't think she knew the reason why. By giving me that layout, you have touched a very special spot in my heart, a spot from which much happiness has grown amidst a sea of depression. Now that I have finally achieved self love and self happiness, my trains are no longer needed to fill that void. But like a good friend, they will always be there for me should I ever again need their consolation.
Thank you all so much for giving me something that will always put a smile on my face.
My love to all of you,
Stephanie
Back to August 99 Index

by Mary Ann
Spinnakers, at the Columbus City Center Mall, welcomes us. I've eaten there en femme many times and have always been treated well. (I've also been treated very well at the Boulevard, next door.)
The Crystal Club had its first Ladies Night Out, starting with dinner at Spinnakers. Eight of us had a lovely dinner there. We were made to feel very welcome. The manager told us we are most welcome, and to come back any time.
I've been occasionally attending Calvary Lutheran Church, in Reynoldsburg (on Livingston at I-270.) From the first day I attended, I felt very warmly welcomed. I didn't feel the need to pass at all, it felt very comfortable to be out. At the time, I was the only transperson attending, but there are many gay and lesbian members of the congregation. Pastor Mark Singh-Hueter is a strong advocate for the community.
We've given a pair of Sunday school presentations at Calvary, with Meral Crane leading the class and Stephanie, Jennifer, Chase, and myself on the panel. A very interested crowd stayed late to ask us questions.
Calvary Lutheran Church is Reconciling in Christ, accepting all people regardless of gender, sexual orientation, and now, gender identity. Dawn has been attending and seems to have found a church home. We may actually form a small nucleus of transgendered worshippers at Calvary!
1761 Bairsford Drive;
Columbus, OH 43232;
614-864-1300
http://www.elca.org/syn/cong/OH/43232/Calvary4.html
Hugs,
Mary Ann
Back to August 99 Index

received from GAIN
LOS ANGELES (Reuters) - Western movie hero Jeff Chandler concealed a dark secret behind his manly 6 foot 4 inch tall frame.
He was a cross-dresser with a penchant for flowered chiffon and polka dots, according to his former lover, musical swimming star Esther Williams in an excerpt from her autobiography published Wednesday by Vanity Fair magazine.
Chandler, whose tanned features brought him fame as Indian chief Cochise in "Broken Arrow" and two sequels in the early 1950s, dated Williams for two years after they met on a film set in 1957. He died in 1961 at the age of 42.
But the love affair came to an abrupt halt when he revealed his passion for silk stockings and high heels, Williams recounts in her biography "The Million Dollar Mermaid," to be published in September by Simon and Schuster.
"I froze at the bedroom door and started screaming. I couldn't stop myself ... Jeff was standing in the middle of the bedroom in a red wig, a flowered chiffon dress, expensive high-heeled shoes and lots of make-up. I just kept screaming," Williams said in the excerpt.
"Suddenly I couldn't make sense of a large piece of my life. Here was my lover -- a strong, manly figure by anyone's estimate -- who had just been standing before me in high heels and a dress. This was no joke. He enjoyed that kind of thing. He was a cross-dresser," wrote Williams, now 75.
Williams said she later discovered a closet full of expensive dresses, swimsuits and beautiful lingerie in Chandler's painting studio.
Chandler explained that his father left home when he was young and he was brought up by his mother and aunt in a house where maleness was held in contempt and where he was made to hate his own sex.
She says Chandler was undergoing therapy from a therapist who was also a cross-dresser and had hoped that his relationship with Williams was strong enough to accommodate his secret, but she said she left him the next day.
Back to August 99 Index

Skipping the Sharks for Gentler, Deeper Waters
received from GAIN
Sunday, July 25, 1999
By BOB IVRY, Staff Writer, The Record
One of the best things about my job last week was I got to blow off the new Renny Harlin shark movie to watch a smaller, more personal film.
Contrary to the romantic ideal of independent cinema, a lot of those low- and no-budget movies are awful. It just proves the old adage that there ought not to be any distinction between studio movies and independent movies, just between good movies and bad.
While preview audiences uptown were being dazzled by yet another action-thriller starring an egotistical director and his computer-generated villains, I was downtown screening a sweet film made on a shoestring that probably won't get much exposure, and may never even make it across the Hudson.
It's called "The Adventures of Sebastian Cole," and it was written and directed by Tod Williams. Williams is a tall, soft-spoken, rangy 30-year-old who went back to his hometown, Kingston, N.Y., to film scenes taken from his own adolescence. It stars newcomer Adrian Grenier, a quietly gorgeous 23-year-old who looks as if he had walked off the set of an old Jean-Luc Godard film, as Sebastian, an adventurous youth coming of age in the early Eighties. The hook of the story is that Sebastian's stepfather, Hank -- with whom Sebastian, his sister, and mother live -- announces one day to the family that he's decided to undergo a sex change.
The news jolts Sebastian's mother to her bones, and she retreats to her native England to recover. Sebastian's sister motorcycles off to Stanford a month early just to get away from the craziness, and Sebastian's father, a yuppie architect, explains that he has no time for his son. So Sebastian is left under Hank's care for the duration of his senior year in high school.
What really sets "The Adventures of Sebastian Cole" apart from the other pictures, great and small, jockeying for our attention is the portrayal of Hank, who over the course of the film moves closer to becoming Henrietta. Surprisingly, the character remains attracted to women, but is equally convinced that, deep down inside, he is a woman. Despite his contradictions, he's the only solid, loving adult presence in Sebastian's life -- his disciplinarian, his confidante, his support system. And he's not at all effeminate.
"A lot of talented actors came in to audition for the role," says Williams. "But they all acted like gay men."
New York stage veteran Clark Gregg -- a stocky, muscular man with a shaved head -- eventually landed the part.
"I wanted someone to play the scene, not play the dress," Williams says. "Clark went straight to the meat of the scenes. He brought lovability to the character that I always knew was there -- warmth and strength and softness, all at the same time."
Gregg's approach to the character? "I played a mom," says Gregg, a founding member (with David Mamet and William H. Macy) and former artistic director of the Atlantic Theater Company in Manhattan. "I got the job only eight days before shooting began, so I did very little preparation for the part, which I think was a good thing because, just like the character, I was discovering my female persona on screen."
Williams says he wrote the role of Hank as "the last idealist -- the last guy who thinks exteriors don't matter. He really believes, for example, that his wife will still love him as a woman. That's only because he would be capable of doing that. He would be capable of loving someone regardless of who they are on the outside."
And even though a transsexual seems like an odd role model for a boy on the cusp of manhood -- and the relationship certainly has its rocky spots -- there's an underlying love between Hank/Henrietta and Sebastian, a devotion, that makes the film work its way to your heart.
Williams and Gregg are asked if Hank/Henrietta had a cinematic big brother/sister, and the closest they can come was Roberta Muldoon, the transsexual NFL tight end played by John Lithgow in 1982's "The World According to Garp." Williams points out, however, that Lithgow played the role "a little campy, and there's absolutely no camp to Hank/Henrietta." Otherwise, the only other actor/actress that pops to mind is Divine, the late actor who played Ricki Lake's doughty, middle-class housewife mom in John Waters' "Hairspray" in 1988.
"Divine was really valuable to me," Gregg says with a grin. Then he chuckles. "I knew I could never look worse than that -- no offense to the dearly departed."
To paraphrase the current credit card commercial, the cost of computer-generated sharks: dozens of millions. The cost of seeing something with depth and singularity on a movie screen: priceless.
"The Adventures of Sebastian Cole" opens in
Manhattan Aug. 6.
Copyright © 1999 Bergen Record Corp.
Back to August 99 Index

Bride Who Was Once a Groom Weds
Groom Who Was Once a Bride
received from GAIN
By Jane Atkinson of News of the World
David Willis and Janeen Newham became man and wife yesterday in a simple yet elegant ceremony. And like most couples with first marriages behind them, they did things a little different second time around. Er. . . make that a lot different. For when David felt confetti down his neck 19 years ago he was a BRIDE. And Janeen was once a GROOM!
Yesterday they became the first British transsexual couple to legally marry - and guests from their first weddings would certainly not have recognized them. For when first joined in matrimony, David was pretty Danielle, a slender typist. And Janeen was a rough-and-ready trawlerman named John when tying the knot with spouse number one. But with another kind of knot now firmly tied, Janeen looked every inch the blushing bride when she wed David yesterday. British law is still so confused by the questions "Do you take this man?" and "Do you take this woman?" in such cases that the couple had to marry abroad.
Janeen, 52, who wore a stunning cream satin dress, a dazzling gold tiara and carried a purple-and- white bouquet, said: "Making love does not feature in a big way in our lives. And it is a mental thing as well as physical anyway."
Speaking after yesterday's civil ceremony at Copenhagen City Hall in Denmark, she said: "This is the second best day of my life. The first was nine years ago when I had the operation to have my body changed into that of a woman. It cost £10,000 but I felt immense relief I was a woman trapped in a man's body. This day is one I have dreamt of for a long time."
David's 14-year-old daughter, who was their bridesmaid, calls Janeen "Mum". But turning her real mum David, 39, into a proper "dad" would mean dangerous surgery to give him male organs, and cost another £10,000. He says: "That would be my dream come true, but unless technology changes, it's too risky."
After giving birth, David had a mastectomy and a hysterectomy. He has also taken hormones to give him facial and body hair.
The couple say yesterday's ceremony has made their transformations complete. Janeen said: "Marrying the man I love is wonderful. I became very emotional when I said that I would take David to be my husband. This has been quite an experience and it is wonderful that I can call myself Mrs. Willis."
David, 39, added: "I am over the moon. Janeen looks beautiful. It's a wonderful day for us."
The Lincolnshire couple followed the ceremony with a celebration at a nearby hotel with David's daughter and two close friends who acted as witnesses. They cut a wedding cake made by Janeen and drank champagne before heading off for an afternoon of fun in the city's Tivoli theme park.
Janeen said: "We are enjoying every minute of our big day. It feels perfect."
Both say the only thing that spoiled it was that they could not marry as they had wanted at home. Their current identities would not have been recognized in a UK ceremony David would have had to take Janeen to be his lawful wedded husband! The couple, who have been together for a decade, have spent five years campaigning to have UK law changed, including writing to the Queen. Now, Home Secretary Jack Straw has announced the creation of a task force to review legislation that affects people who have changed sex.
Despite condemnation from some religious leaders and family groups, their marriage is legal here under EU law as, according to the Danish wedding certificate, a man and a woman were wed. They plan to have a private blessing in Britain when they return to their families.
David's are very supportive of his new life. But apart from one sister, Janeen's family refuse all contact with her. But she said: "I am with the man I love and that's all that matters. We're both looking forward to married life." Both say they have only found true happiness with their new genders, having grown up believing they were trapped in the wrong bodies.
Janeen explains: "I was born a boy to the outside world so I tried to live that life. But from the age of 12 I felt different. I once ran away from home but took my sister's clothes. I first heard the term transsexual when I was 21 and I realized it related to me. My body repulsed me and I didn't fancy women. I had sex with plenty because that was the thing to do, but I also had an affair with a man. I was John, a tough skipper on a sea trawler. But at home I had a wardrobe full of ladies' clothes." Janeen ended up marrying a girl dumped by another fisherman. Janeen says: "When she gave birth to two baby girls I was so emotional. I thought, I should be the one giving birth. After the children were born she didn't want me to wear dresses or be me any more. We got divorced after five years and then I started living my life as I really should - as a woman." But Janeen's sexuality and confusion made her so depressed she attempted suicide by jumping off the Humber Bridge.
In desperation she approached a transsexual help group and met David. His story was similar. As a little girl the then Danielle played with her brother's trucks and hated dresses. David says: "I wasn't like the I other girls. I was odd and didn't fit in. I wanted to be the knight in shining armor in fairytales, not the princess! I got so depressed as a teenager that a doctor spoke to me and asked if I liked girls. I didn't know what he meant. I was a pretty girl with a good body. I had sex with boys because that was the thing to do and I wanted to be normal, but I didn't really enjoy it. It was something I thought I had to do - as was marriage. I first married when I was 20, but the feelings I'd had for a girl in school when I was 13 were much stronger than those I had for my husband. I adored her and fancied her. My first marriage was obviously doomed. He just wanted sex and I was living a lie. In the end I had a breakdown and moved away. Eventually we got a divorce."
A relationship with a woman followed, and David was able to start living as a man. They decided to have a child and a male friend acted as surrogate father. "I was living as a man then and all my friends knew me as David. But I didn't want my body. The only thing my boobs were useful for was breast-feeding. I was butch. I only had a couple of dresses for when I went to see my family or to wear to work as a typist. But I hated people looking at me and seeing me as a woman. I hated wearing bras and my boobs felt like warts."
When David met Janeen he was single and having treatment to become a man. Now Janeen is a housewife while David works in an office. David's daughter is at boarding school because of bullying from local children. But she loves her parents and is fully aware of what they've been through. David says: "Now we're a normal couple who want to commit the rest of our lives to each other."
Back to August 99 Index

BIOLOGICAL EXUBERANCE
by Bruce Bagemihl (Profile Books, £25)
Received from GAIN
SUNDAY EXPRESS, JULY 11, 1999
JEREMY NOVICK
Ever heard of a gay animal? Well...yes
Anyone who doubts the notion of homosexuality in the animal kingdom should read Bruce Bagemihl's Biological Exuberance. Subtitled Animal Homosexuality And Natural Diversity, Bagemihl's book is ... I was going to describe it as exhaustive, but maybe exhausting is a better word.
The 768 pages are full of details about the sexual habits of more than 200 different animals from monkeys and ape -- you wouldn't believe what baboons get up to -- to woodpeckers and killer whales. Bruce even checks out the habits of Australian Noisy Miners. These birds (and I guess you've got to be careful where you say this) are nothing but a bunch of poofs.
Two of my favorites stories were the male Bonobos apes whose idea of foreplay is colorful to say the least. Then there are the Amazon River Dolphins. Without going into too much detail, the dolphins can take your breath away. Where they put their fins is nobody's business. And what about all those old gags about hedgehogs? If you really want to find out how hedgehogs do it, check out page 471. What there is in the hedgehog world is rampant lesbianism.
The amount of detail in Bagemihl's book is staggering. After the 200 pages of rabbit (sorry, but you knew rabbits had to get in here somewhere) there are 400 pages of detailed animal-by-animal description What they do, how they do it, how often they do it, how often they think about it, what sex aids they use, the dressing up games they play -- you think I'm exaggerating now, but this is all true. And all the animals have beautiful line drawings illustrating the words, like the facial expressions of the two female koala bears. It's sweet.
If your relationship with your partner, of whatever sex, has gone a bit stale you could do worse than read Bagemihl's book. I promise. On every page there are more ideas than in a whole chain of Ann Summers shops. Just don't be surprised if next time you go in your local sex shop they're selling a range of latex strap-on dorsal fins.
Back to August 99 Index

Religion Protected, Not Rights
received from GAIN
Planet Out News, July 16, 1999
http://www.planetout.com/pno/news/
Religion Protected
NewsPlanet Staff
The House of Representatives on July 15 approved the Religious Liberty Protection Act (RLPA) by 306 - 118, but the more telling vote was the 234 - 190 rejection of an amendment proposed by Jerrold Nadler (D-NY) to ensure that religious rights would not become a license to practice discrimination. That amendment was rejected by 204 Republicans and 30 Democrats and supported by 15 Republicans, 174 Democrats and the lone House Independent. RLPA now moves to the Senate, where no committee hearing has yet been scheduled and where the outcome is uncertain. President Bill Clinton (D) has expressed strong support for RLPA and said he wants to work with lawmakers on "clarification of civil rights protections."
Opponents fear (and some supporters hope) that those groups whose civil rights are not protected under federal law, but only under state and local statutes -- most notably gays and lesbians, although single mothers and unmarried couples are among others at risk -- will effectively lose those protections in cases where employers and landlords say their religious beliefs do not allow them to condone "sin" or "abomination." As the staunchly gay-supportive People for the American Way pointed out in justifying its position supporting RLPA, some courts have already accepted such positions without reference to RLPA or anything like it (most notably the U.S. 9th Circuit Court of Appeals, covering the Western states). However, the equally gay- upportive American Civil Liberties Union was troubled enough by this possibility that it withdrew from the coalition supporting RLPA to call for an exemption for civil rights laws.
Representative Nadler offered his amendment (which had previously failed in committee) saying, "The bill should be used as a shield protecting religious liberty but not as a sword against civil rights laws," quoting from ACLU testimony in committee hearings. RLPA floor manager Representative Charles Canady (R-FL) responded that the amendment "would establish as a matter of Congressional policy that religious liberty would have second-class status." And when Representative Patrick Kennedy (D-RI) said, "Let's make no mistake about it: the right wing of the Republican Party wants to discriminate against homosexuals," Canady responded gently that, "The gentleman has misunderstood the purpose of this bill." But the National Gay and Lesbian Task Force heard that Canady's own staff in a letter called a civil rights limitation on Texas' state version of RLPA "a big victory for homosexual activists."
Back to August 99 Index

Gender Protections 12-3
received from GAIN
By Geoff Mulvihill, Herald-Leader Staff Writer
July 9, 1999
The Urban County Council banned discrimination on the basis of sexual orientation last night after more than two weeks of furious debate. The ordinance was adopted by a 12-3 vote after a set of amendments was passed to clarify parts of the law. Advocates have talked about the law for years, but the public debates have come about only in the past few weeks.
"We've been talking about it for a long time," said Jeff Jones, a co-chairman of the Lexington Fairness Campaign. "It's nice to see the city step forward to look after all her citizens." After the council's vote to adopt the fairness ordinance, preceded by more than an hour of debate and discussion, a packed crowd erupted with cheers.
The ordinance, which takes effect immediately, bans discrimination in housing, employment and public accommodations -- such as restaurants, stores and parks -- on the basis of sexual orientation and gender identity. Last night, the council created a new definition for gender identity, the inclusion of which had been one of the more controversial parts of the ordinance for some supporters. The ordinance now defines gender identity as "having a gender identity as a result of a sex change surgery; or manifesting, for reasons other than dress, an identity not traditionally associated with one's biological maleness or femaleness."
Other amendments clarified how religious organizations could be exempt, made it possible for businesses to have dress codes preventing employees from dressing like a member of the other gender and allowed for designated gender-specific restroom and shower facilities. In addition to religious organizations, there are some other exceptions to the law. Private clubs would be exempt as would landlords who rent one unit in a building where they or their relatives also live.
The Human Rights Commission will be in charge of investigating and handling complaints. The commission's rulings could be appealed to the Fayette Circuit Court.
Debates over the law have been relatively genteel, though council members said last night they have received rude phone calls, letters and e-mails from some citizens on both sides of the issue. Council member Al Mitchell, who spoke against the law for more than a week and voted against it, said he was called a bigot by some of the law's supporters. However, council member Gloria Martin said, "These correspondences truly opened my eyes and confirmed why we need this ordinance."
Last week, the council heard three hours of public comment on the proposed ordinance. Last night, each side got 15 minutes to make its point. Those who opposed the ordinance said homosexuality and bisexuality are personal choices that should not be endorsed by the government. Supporters argued the issue was civil rights.
Opponents had called for the council to slow down and give the law more consideration. "There are questions that can be raised and more thoroughly researched," said Kent Ostrander, director of the Lexington-based Family Foundation. Ostrander and other opponents said that the law was on a legislative fast track. Some thought more time would not have made a difference. "Further delay will not change anyone's mind," said council member David Stevens.
Back to August 99 Index

Jennifer's Beginnings.
by Kelly Davidson
This story is based on the story called, "I, my sister" and was written by Diana Christy (07/97). This story takes place before Diana's does, however. It is recommended that you read her story first to make sense out of this story. Her story can be found on Michelle's Home page at www.dragscape.com.
******************************************
Chapter 9 - Final Checks and Dead Ends
It was another late night but Sarah didn't mind. She was used to working long hours and in this case it wasn't really work to her. Sarah loved her research and tonight she had learned so much. The results from the experiment were very promising and now she could proceed with the next step.
While Al had been asleep the first time, Sarah had injected two serums into the back of his brain. The behavior serum worked extremely well which she knew from past subjects it would. However, this was the first time it had been used to control someone who was 100% uncooperative and it went off without a hitch. Tomorrow she would trigger the physical serum to make the changes and study the results.
Sarah walked over to the two-way mirror and stared at Al sleeping on the bed. She would have liked to give him one last night as a man before making any changes but that just wasn't possible. Doing so would have involved bringing someone in from the outside or satisfying him herself. Well, Sarah couldn't allow the first for security reasons and as for the second, she made it a point never to get involved with any of her subjects.
"Oh well, I guess he will have to live with his memories," she said to herself. "If he has any, that is!" Besides, one day there would be far better memories when the subject was ready for his first sexual encounter as a new person. She wondered if the real Jennifer had been experienced or not. It would be fun to see how she would react to the situation, as a virgin or a young woman with experience.
******************************************
Tom had torn the apartment apart and came up with very little. The computer indicated that Al had last checked out the Union Pacific Railroad web page but that could have been yesterday or three months ago. Several messages on Al's answering machine revealed he had been gone since Wednesday and Tom couldn't find anything on this "Mr. W" Al had mentioned to Sally.
But it was what Tom didn't find that worried him. Al kept some a box of old clothes in his closet for special night work and they were gone. Great, did that meant some sort of undercover work and if he got caught? Tom decided he had better start checking the local hospitals next.
******************************************
Gerald walked into the room and pulled Al out of the bed. "Time to get up gorgeous." He gave Al a smile; the type one gets just before something bad happens to them. "Use the bathroom and step outside."
Al lifted up the nightgown and realized the nightmare he had dreamed about was real. All night long he had replayed the previous evening in his mind over and over again until it felt like a dream. But it wasn't a dream, it was a nightmare. He finished what he needed to do and stepped into the lab. Sarah Jensen was at her desk looking down at the computer. Gerald was no where to be found.
"Good morning, Alice," she said with almost no emotion in her voice. "We are ready to begin the next phase of our experiment. I need you to get totally undressed now. Once you are done, I want you to stand straight and look only at me."
Al did as he was told. The room was chilly but he was happy to be out the nightgown and panties that the doctor had forced him to wear. Al wondered what she was going to do next. He didn't have to wait long to find out.
******************************************
Tom sat at his desk going through all of Al's files. He was looking for someone Al had worked for or knew that had a first or last name starting with the letter "W." There were a number of people in his file that matched that criteria.
Checking the hospitals had been a waste of time. He had checked six of them without any success. For one of them, he drove over an hour to only to find out it wasn't Al but some other poor, as yet, unidentified male. Another dead-end. No one had seen him now for over four days.
Sally was beside herself and Tom ended up spending half the night with her trying to calm her fears. If things didn't pick up soon he was going to have to file a missing person with the police. But there were still a few things he could check out before that happened.
******************************************
Chapter 10 - Two + Two = Five
The readouts on the computer were going crazy. Never before had Sarah seen them so high with any of her other subjects. But then, all of them had been willing up to this point. She issued the next command.
Ekala! Facial modification and hair modifications. 2749726. Ekala! Al braced himself for what would happen next. He knew things were happening to his body but not what or why. Since this all began he was now several inches shorter and the hair on his chest, arms and legs were gone. WHAT THE HELL WAS GOING ON HERE? WHAT WAS SHE DOING TO HIM? He had to get away before something serious happened to him.
Things in the room began to get fuzzy from her last command and the top of his head and face felt like it was being pulled. It wasn't painful, just a strange tugging feeling against his skin. After a few moments, the tugging stopped and Al regain his senses. What he felt scared him. Before Al had kept his hair cut short in a military fashion. Now he could feel the long hair laying on his bare shoulders and going down his back.
What the hell had happened? If only he could turn his head just slightly to look in the mirror next to him. Instead, he couldn't do anything but remain perfectly still like a statue while this mad doctor did whatever it was she was doing to him. But what the hell was her plan? Al was beginning to worry that something terrible had just happened to him.
Sarah saw the expression on his...her face. Well, it was time to let Mr. Parker know what was really going on.
"Okay, Alice, I think I've kept you in the dark long enough. Turn around and look at yourself in the mirror."
Al did as he was told and got the shocked of his life. What he saw was the makings of a beautiful little girl, with long dark hair and pretty facial features, staring back at him. The problem was, IT WAS HIM.
Before starting the process, the doctor had given Al limited free speech in case he needed to tell her about any pain he felt. But for the moment he couldn't find the words to speak. How could this be happening? How was any of this possible? Then Al remembered.
'"Genetic research!" That was the words she had used. Oh my God, what have I stumbled onto?' he said to himself.
"What...What are you doing to me? Why do I look this way? What are you doing to me?" Al couldn't take his eyes off the image of the girl that he knew to be him. He wanted to scream out the questions but was held in check by her previous command to remain calm.
"I guess you have a right to know." Sarah started out slowly. "In case you haven't realize it, I'm changing you into a female; in this case, an 18 year old female. You see, I needed to find out some things about the serums I've been working on and it's just not possible under normal testing conditions. So, I took the DNA from a young woman who donated a sample about a year ago and incorporated it into your system. By the end of the day you will 'be her.' In fact, I picked up several outfits yesterday based on the measurements she wrote in her profile. They should fit you quite well." Sarah stopped to let it all sink in before continuing.
"I know all this comes as a shock and sounds painful. Don't worry, it won't hurt you at all. As for what happens next? After your transition you will become my personal maid. I may have plans for you in the future, but not right away. I'll pay you of course, and make sure your needs are met. You will learn responsibility and in time I know you will accept your current position. It really isn't that bad, Alice, dear."
Al couldn't believe his eyes or his ears. He was going to be trapped as a...as a woman. And be a maid for how long...the rest of his life? He was going wear women's clothes and makeup. He was going to look and act like as woman and everyone would accept him as so. "Oh God no, don't let it be so. Let this nightmare end now." Al prayed.
"No please, I don't want to become a woman. I can't live like this. Please, change me back the way I was...please. Don't do this to me. I'll do anything you ask of me but please don't change me into this woman!" Al saw the doctor's emotional expression changed into frown.
"Change you BACK? WHY? So you can become a 'useless leach' on society again?" Sarah took a deep breath to control her anger. This person would have taken her most precious possessions without a second thought for her feelings if luck hadn't played a part in all this. Yet now he, no, she was asking Sarah to consider her feelings when she wasn't able to consider those around her. How many other poor victims would this 'dirtbag' hurt just to satisfy her own selfish needs? How many would be injured by her lack of respect for others? And yet she had the nerve to beg Sarah to turn her back. Sarah was beginning to realize how angry she was over catching this thief. She had worked hard to earn what she had and many of the things he was going to steal were her only link to a family now long gone.
All this anger had been building up inside her and was trying to work its way out. No, she had to calm down. This wasn't about revenge after all; this was about doing research. She took another deep breath and continued.
"I'm giving you a chance to do something useful with your life. I'm most likely keeping you out of jail young man. If I did release you now, sooner or later you would get caught again and then my tax dollars would be used to support you in prison. Instead, I'm giving you a chance to do something useful with your life and serve a need of mine. Besides which, it's too late to turn back now. If I tried, your nervous system wouldn't survive the transition back. I'm afraid the only option we have left is to continue..."
She cut Al off before he could say anything else. "Ekala! Voice modification. 427681. Ekala!" Al felt the burning in his neck begin and then stop.
"Now, how do you feel Alice?" Sarah asked.
"How do I feel? I feel like..." Al stopped in mid-sentence. He was talking but the voice he heard wasn't his own. It was so soft and sweet and so...so feminine. Oh God, nooooo. He now looked and sounded like a woman. Al realized that he was slowly being put to death, each command replacing his male self with this other women and he was powerless to do anything about it.
Al saw Sarah smiling behind him from the mirror. "You have a very nice voice, Alice. It's going to drive all the men crazy."
"You bitch!" Al said in a sweet, calm voice. "I'll get you for this. I may not look or sound like myself, but I'm still Al Parker inside and you can't change that. The first chance I get, you and that well-dressed gorilla will pay for this. Do you hear me, you will PAY!" Al realized that he had actually been able to raise his voice at her. Not only that, the control over him began to feel weaker. Was it wearing off, he wondered?
Sarah didn't notice the slight loss of control. Instead she looked at Al with a weak smile and shook her head.
"There, there now. Threatening people isn't very lady-like. I see that I will need to help you out some. Ekala! You will speak and converse in a happy, feminine manner at all times. Your tonal inflections will be feminine, ladylike, or girlish as the situation dictates. You will not refer to your transformation or speak of anything that has happen to you from the time you arrived at my home or from this time forward unless given specific permission to speak your true mind. From now on you will only use the mannerism of a young woman. Ekala! Now, how do you feel Alice?"
"I feel...fine Doctor Jensen, thank you for asking." It took a moment for the words to come out, which Al had fought not to say. So, the control over him was getting weaker. For now, Al decided to play along until he was alone to experiment. If this doctor found out what was happening, then it most likely meant a quick death for him. Al wasn't ready to die yet, not when he owed them a big pay back. He would live to pay them back for this.
"Very good, Alice." She smiled as if pleased by Al's progress. "Now, I have a surprise for you. Since you don't like your current name I've decided to give you a new one. Actually you should react well to it. It's the real name of the person who gave us the DNA sample we are using. Are you ready for me to tell you?"
Before Al had a chance to answer, Sarah spoke out the dreaded key word which had turned his world upside-down. "Ekala! From now on you will respond only to your new name. You will not respond or refer to your old name Al Parker at any time or to the name Alice. You will only refer to yourself and respond to your new name. Your new name is Jennifer Lynnette Anderson. Ekala! Now, please tell me your full name."
Al suddenly changed his mind about not fighting her control. The thought of saying his new name was unbearable. To say that name would be like admitting defeat. He placed his name in his mind. "My name is Al Parker. My name is Al Parker. Say it out loud now. Let her know who you really are." But what came out of his mouth was very different.
"My name is Jennifer Lynnette Anderson, Doctor Jensen." Al's heart dropped. He hadn't even been thinking that name and that was what had come out of his mouth. How could he fight this?
"Very good, Jennifer," Sarah said with pride. "You are doing very well. By tonight the old person will no longer be there." She paused for a moment. "Don't worry Jennifer, you will still have your old memories and be able think whatever you want. All my serum does is help you along so you will continue to be a happy, normal young woman. Soon you will want to dress and act as a young lady all the time. You will become a new member of society, one that gives and no longer takes. And in time you will give!" she said with a wink.
"How dare she?" Jennifer thought to herself. What gave her the right to decide who was fit to be a member of society and who wasn't? This wasn't about just getting even anymore. Someone had to stop her before...before what? What was the real plan here? What was Jennifer missing? Sarah's calm voice knocked him back into reality.
"Well, Jennifer, I see we need to work on your mannerisms and movements. You still stand and walk like Mr. Parker. Let's fix that. Ekala! You will perform all physical moments and mannerisms as a young lady would. You will move, sit, stand, eat and conduct yourself in all physical aspects as a young lady would. Ekala!"
Almost instantly Sarah noticed Jennifer change the way she had been standing. So straight and proper, someone had taught her well. Too bad she couldn't activate this person's memory. But that was still years away.
"Let's try walking, Jennifer. I want you to go over to my desk." Jennifer did as she was commanded, walking very gracefully to the desk. She really was an attractive young woman, Sarah thought to herself. Sarah wondered how Gerald would react to Jennifer.
"Well, Jennifer, it's time for you to get dressed. We still have a busy day ahead of us." Sarah picked up a bag from the chair. "Here is your underwear and makeup. Don't worry, in a moment I will issue you a command that will help you understand how to get dressed and properly apply your makeup. After that, we can start you on your other training. Are you ready? Ekala!..."
*****************************************
Tom watched the sunrise from his office window. He wondered if Al was still alive to see it. After being missing for almost 5 days, Tom knew the chances were slim. But he wasn't ready to give up hope, not yet. There had to be something he had missed. Something he had overlooked.
On his desk was a list of people he planed to visit that day. Maybe one of them would know where Al was or at least give him a clue as to what was going on. Either way it was a lousy way to spend Christmas Eve. As he studied the list one more time, there was one name missing from it. That was the name of Klien Walker.
Back to August 99 Index

by Rex Wockner
"The drag queen has triumphed in the 90s. This has been helped along by the fact that a very female style has become in again -- high heels and lipstick are back in, lipstick feminism is in. The war between the drag queens and the feminists is over."
--Author Camille Paglia to London's Pink Paper, June 4
Back to August 99 Index

August '99
28 - Crystal Club social meeting theme party, Fifties sock hop
September '99
4 - Valley Gems meeting in Dayton
9 - It's Time, Ohio! meeting, held in Akron
11 - Crystal Club business meeting, 7:30 p.m.
21-26 - Southern Comfort Conference 1999
In Atlanta, write:
PO Box 77591
Atlanta GA 30357-1591
call: (404) 633-6470
e-mail: info@sccatl.org
25 - Crystal Club social meeting, cookout
October '99
8 - Crystal Club business meeting, 7:30 p.m.
23 - Crystal Club social meeting, Halloween party
Back to August 99 Index

The Crystal Chronicle is the official newsletter of the Crystal Club. The Chronicle is published and mailed a week prior to the regularly scheduled meeting. Complementary copies of the Chronicle may be obtained by contacting a club officer or any club member. News items for the Chronicle should be mailed to Kelly Davidson before the end of each month. Her e-mail address is: Kelly@gender.org Please specify in the subject field that this is an article for the newsletter.
Copyright (C) 1999 by the Crystal Club, Kelly Davidson, Editor. All rights reserved. Articles and information contained in The Crystal Chronicle may be reprinted by other non-profit organizations without advanced permission, provided the author and source is cited and a copy of the issue containing the reprinted material is sent to the Crystal Club within two months of publication. The opinions or statements contained in the Crystal Chronicle are those of the authors' and do not necessarily reflect the views of the editor or the Crystal Club. Furthermore, neither the Crystal Club nor the Crystal Chronicle editor assume responsibility for any consequences resulting either directly or indirectly either from advice or from any of the material contained in this newsletter. Contributions of articles are encouraged but may be altered with the author's intent retained or may be rejected, whether solicited or not. Absolutely no sexually explicit material will be accepted or printed. Contributions may be electronically mailed directly to the editor at ccnl@stargate.com, or sent to the postal address above.